Unemployment, mental health and addiction—and the need for cooperative action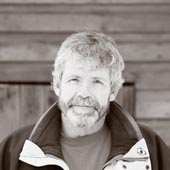 I lived and worked in the addictions field in Nunavut, the Northwest Territories and Yukon for a combined period of 20 years. I had the privilege of working directly with First Nations and Inuit people while in the North and have very fond memories of the people I worked and lived with there.
In 1983, the Canadian Mental Health Association (CMHA) came out with a report titled Unemployment: Its Impact on Body and Soul. I requested a copy from CMHA in 1986, because I was very concerned about the devastating impact unemployment was having in the Nunavut community where I worked. The report fit exactly what I was seeing in the community. It linked unemployment to addictions, family violence, mental illness and a host of other health and social problems. It confirmed that unemployment could destroy people, relationships and communities.
Too many suicides, too much pain
My first posting in the north was in Coppermine, NWT (now Kugluktuk, Nunavut). I moved there in 1985 to coordinate the local alcohol and drug program in the 97% Inuit community. Within a week of arriving, I found myself helping the Anglican minister put a man in his early twenties, who had committed suicide, into a plywood box.
I believe there were eight suicides that year in the tiny hamlet of 970 people. All were committed by men, all were Inuit and most were 19 to 25 years of age. I was 25 at the time and wondered why men my age were dying so often. I also thought that if the same percentage of people committed suicide in Toronto, it would be considered a huge national crisis.
The community was in constant grief, and alcohol and drugs provided some relief from the constant emotional pain. I had never known the kind of despair I saw in that community.
Men, the hunter-providers, disenfranchised
As I watched what happened in the community, I began noticing that most of the suicides happened after a relationship had ended. The young men involved had few other sources of pleasure and self-worth. They often had no paid employment and a limited role in the community.
Unlike women, who retained their role as mothers and homemakers, the men's traditional role of hunter and provider for their community and extended family had been dramatically diminished by the monetary culture. Those most in need of meat for their families were often the least able to hunt. They didn't have the money to buy modern equipment—rifles, snowmobiles and boats, for instance—and fuel.
The males without jobs occasionally went hunting and otherwise wandered around town, pursuing fellowship and intimate relationships. If not in an intimate relationship, they were painfully aware that they had no constructive role. The response to this was directing anger inward through suicide attempts, or lashing out and then feeling great guilt and shame. It was sad to see this role loss manifest itself in domestic violence, alcoholism, depression and a host of other problems.
The need for coordinated services—and the lack of will
There are few ongoing programs, if any, that directly address the loss of the male role in Inuit and First Nation communities. Many small northern communities offer programs ranging from adult education and daycare to stopping family violence and alcohol abuse. Pauktuutit, the National Inuit Women's Association, does a good job of bringing up women's issues—but there is no comparable program for men.
Our small agency, the Coppermine Awareness Centre, was useful—over 30 people went to treatment in my first year there. As we made progress, however, we experienced some resistance. People who were unreliable in their jobs because of alcohol abuse were threatened by a pool of sober people ready to go to work. They wanted to get the sober people back to drinking.
After about nine months, I realized that counselling would not address the root causes of alcohol abuse problems in the community: the systemic issues like overcrowded housing, unemployment and poverty. Unemployment in this community was—literally—killing people.
I wanted to work with the local hunters and trappers association (Kugluktuk Angoniatit Association), federal unemployment and economic development departments, hamlet council and staff, Kugluktuk Housing Association and local contractors. I thought we could maximize jobs, start apprenticeship programs and stimulate the local economy by using local workers to build schools, arenas and houses. This would decrease dependency on outside expertise, put needed money in people's pockets and help local people develop the skills and experience necessary to gain employment in other communities.
I began to meet with local federal and territorial employees about developing a plan that would address the unemployment in the community.When I talked about a coordinated approach to dealing with health and social issues, they were seldom interested. I became very tired of being told—by people less aware of the despair and pain we saw every day in the alcohol and drug centre—that there was no relationship between housing, economic development, recreation, mental health and addictions, and the massive health and social issues facing communities. There seemed to be no willingness, leadership or vision to create employment, hope for the young or a comprehensive health and social plan.
The local social worker and nurses were so busy doing their own jobs that they had no time to initiate group efforts. The Anglican minister saw the need to work together, but found the same lack of cooperation.
When I saw 27 cases of liquor sitting at the airport one day, it was clear that my efforts at coordination were not resulting in any behavioural change. The liquor was for the local men returning from their three-week stint at a mining camp on Great Bear Lake. The men's return always occasioned one big party in the town, which caused a marked increase in public drunkenness, family violence, child neglect, assaults, sexual assaults and more.
The hamlet also held "beer dances," where you got six beers with your $25 ticket. This also created huge problems in the community, but the hamlet—which was a funder of our program—refused to acknowledge that there was any relationship between the beer dances and the assaults and so on that occurred on those nights.
Fostering local responsibility
Government departments need to assume a real leadership role in making agency coordination happen at a local level. They need to stop sending in teams from outside communities to apply band-aid solutions when there's a major tragedy. This happens regularly. A few days of help from an external "crisis team" answers the political question of what the government is doing about a crisis, but it wastes money and has few, if any, long-term benefits, And it excuses local agencies and people from taking responsibility for dealing with their own issues. Leadership in the North must help communities to find their own culturally appropriate, community-specific solutions to local problems.
Today, 25 years later, the observations contained in the CMHA report continue to be highly relevant. The devastating impacts of unemployment are still glaringly evident in small northern communities. And the need for coordinated approaches to complex health and social problems remains.
About the author
Andy has a master's degree in community development and has a passion for writing, teaching, providing training and helping communities address systemic health and social issues. Andy has a daughter in Yellowknife and presently lives with his wife in Nanaimo. He can be contacted at [email protected]
Footnote:
Kirsh, S. (1983). Unemployment: Its impact on body and soul. Toronto: Canadian Mental Health Association.