Don't wait. Get help early.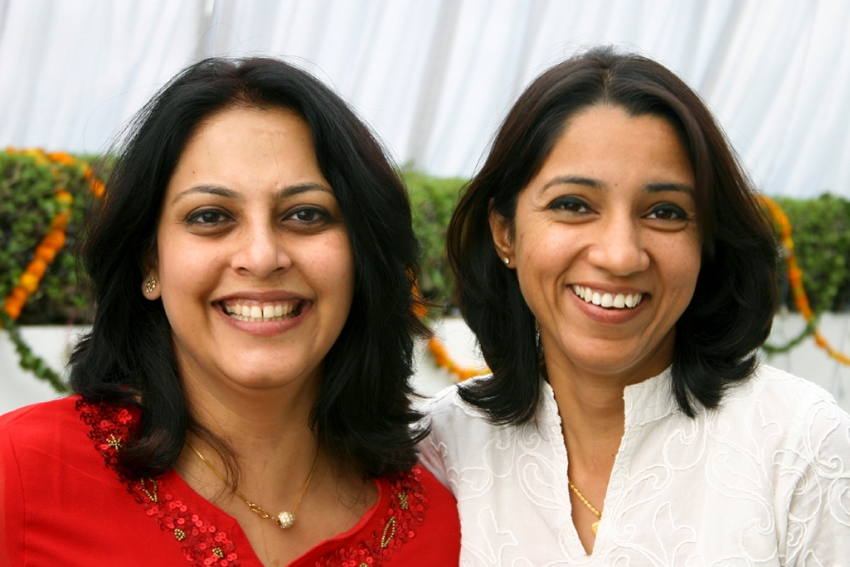 Tara's Story
Ten years ago, when I was just 15 years old, I began having very strange experiences. I started to hear murmuring and whispering in places where these sounds were very unlikely. I would hear them while riding the bus, walking outside and sometimes in a quiet classroom. I really didn't know what was going on, but I didn't think anything of it at the time.
Then one night, out of nowhere, I heard screaming. I had been on a date with a boy I knew fairly well. We had gone to a hockey game and then went back to his house to watch a movie. After the movie, I went to catch the bus, but it didn't come. I had to find my way back to my date's house, which was in an unfamiliar area of town. I became extremely anxious. I remember the dark sky, the bright snow and the biting January wind. But what I remember most about that night were the screams I heard coming from the wooded area as I passed. The screams were awful—like many people being tortured all at once; like in a movie scene from hell.
I looked around, trying to find an explanation for the sounds I was hearing. I checked to see if any houses had windows open, hoping someone was playing a trick on me—the doors and windows of the houses around me were all closed. I did find my way back to my date's house and called my mom to pick me up. But there was no explanation for what I heard.
The voices weren't the only new thing I experienced early on during my first episode of psychosis. I began to isolate myself from family and friends, staying in my room a lot, eating my meals there and staying up all hours of the night. I felt my friends didn't like me, and I thought some of them were using and abusing my friendship. I felt profoundly alone.
I often thought about telling people about the things that were happening to me, but for some reason, I couldn't bring myself to do it. I didn't know how to begin talking about what I was going through. I was 16 when I finally told my mom. Telling her wasn't something I had planned—but one sunny afternoon I was sitting on our living room couch and noticed a pamphlet about narcolepsy on the coffee table. Being curious, I read the pamphlet and noticed that one of the symptoms described in it was auditory hallucinations. I used that as an opportunity to tell my mom what I was going through.
Terry's Story
Tara told me, in May 1997, about the strange noises she was hearing. Her father had taken his own life after a long battle with schizophrenia several years earlier, so when she told me she was "hearing things," I immediately looked for help from a specialist.
I heard about the Prevention and Early Intervention Program for Psychoses (PEPP) in London, Ontario, from an uncle who lived there, and I called the clinic straight away. My boyfriend Steve, Tara and I drove 800 kilometres within a week of that phone call to access the PEPP early intervention services. Until my daughter moved to London in 2001 to attend the University of Western Ontario, our family travelled there from Sault Ste. Marie twice a year.
Because the program was so far away, we didn't have access to all the resources at PEPP. To make up for any losses, I learned everything I could about psychosis from the Internet. Our entire family applied what I learned online to navigate Tara's recovery. Together, we prioritized responsibilities to help keep stress in check. Tara and I began doing arts and crafts, we signed up for fitness classes, and we got involved in early intervention volunteer projects as a means of support. We found that it was possible to manage brain disease that wasn't out of control—like Tara's father's had been.
Nine years after her diagnosis, my daughter has finished university and is set to pursue a career in early psychosis intervention. She is currently teaching overseas, where she'll spend a year before settling into the mental health care field.
Before Tara headed overseas, she and I worked on an early intervention youth and family website with the help of other first-episode psychosis youth and families. It is our hope that www.gethelpearly.ca will be a place where young people experiencing their first episodes of psychosis—and their loved ones—can share their personal triumphs.
Tara and I understand first-hand that youth and families who have experienced early intervention themselves can be a great source of knowledge, comfort and support.
Contribute your art, poetry and stories to gethelpearly.ca...
young people across Canada who are recovering from their first episode of psychosis are invited to share their art, poetry and personal stories. Parents, partners, siblings and friends are also invited to share their stories for online posting. Submissions are welcome at [email protected].
About the authors
The Marttinens live in Northern Ontario and are the mother-daughter force behind the early intervention website www.gethelpearly.ca. A new version of the site, developed in partnership with the Ontario Working Group on Early Intervention in Psychosis, will be launched this fall.