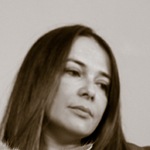 According to the 2014 Metro Vancouver Homeless Count, there are at least 2,777 people without housing in the Metro Area. Of this number, 610 (or 34%) self-reported having a mental illness; 871 (or 49%) reported an addiction.1
Numbers like this tend to wash over us—but each of these people is someone who has been let down by a broken social network, and literally marginalized to dehumanizing shelters and the street. They are, in essence, excluded from society altogether.
There can be no clearer indication of discrimination when illness—mental illness and/or addiction—is an indicator of being without any home at all. One of the main reasons for this is that the idea of housing as a human right has been abandoned, with a consequent erosion and outright elimination of public housing programs. The federal government cancelled the national housing plan in 1993.2 And, since the provincial Liberals came to power in 2001, BC Housing has become a broken institution, leaving hundreds of people on waiting lists for years. According to BC Housing's 2009-2010 annual report, over 10,000 people were on that list.3
An unworkable economy
In Vancouver, profit has become the measure of successful housing projects. The people who cannot keep pace with the cost of housing are thrust aside into decaying single room occupancy (SRO) stock. The rental cost of an SRO has risen dramatically, averaging $469 in 2013, com-pared to the shelter portion on an assistance cheque, which is $375.4 On disability assistance, which is stuck at $902/month, people with a disability who don't have outside help can easily end up paying over half their income on rent.
After a lengthy manic episode, I finally crashed and found myself in St. Paul's Hospital; I was diagnosed with bipolar and post-traumatic stress (PTSD ) disorders. I was released without a fixed address, managed to get on welfare ($510/month, then) and stumbled around in a medicated fog. I spent $410 a month on rent for a room with a sink, a hot plate and a bar fridge—located in East Vancouver about six metres from the railway tracks and a block from the rendering plant and the chicken slaughterhouse. Not surprisingly, I became much more crazy and sleepless as my senses of security and stability eroded.
I lived in this situation—as do many people—for over four years. These kinds of housing are the opposite of places for hope, dignity and recovery—actually, you get worse.
Better than the streets, but still institutional
For a wider view, consider what's called The Hotel Study. It notes the prevalence of serious medical conditions among residents of SRO hotels: 74.4% of people had any mental illness; psychosis was present in almost half (47%). The study concludes that "collaborative care strategies may have a role in improving the health of persons living in these circumstances and needs to be investigated."5 Making that statement is like the psychiatrist treating you with pills only, without considering the whole person.
Collaborative care (i.e., multiple health care providers with different specialties providing comprehensive care across diverse settings) is good policy, but surely the real point of The Hotel Study is that people shouldn't be living in grotesquely unhealthy hotels in conditions of abject poverty. Indeed, any serious public policy on public health in Canada must recognize that ensuring safe, secure and dignified housing for all is basic to the health of both marginalized individuals and society as a whole. Decent and dignified housing is directly linked to good health and dignified lives for people living with a mental illness.
In 2010, I moved into supportive housing. This is the new paradigm for people with mental illnesses who are poor—a solution to living in an SRO. The idea is to combine stable housing with services for the "hard to house," such as health management, which includes administering prescriptions, and food.
The improvement in my life due to having not only a door between me and the night, but a bathroom and a kitchen is immense. I lived over a year without a home, and spent a few more years in unsafe and unhealthy single rooms. The security of a self-contained home has allowed me to work as an artist and an activist. (I spent over two years on the City of Vancouver's Downtown Eastside Local Area Planning Committee. Unfortunately, the final product of this committee's work is woefully inadequate for the basic housing need in the neighbourhood. Homelessness has only increased, as the Tent City in Oppenheimer Park this past fall dramatically showed.)
Supportive housing involves a trade-off in personal freedom for housing security, and that con-text is important. You are a 'client,' not a tenant, and, for example, don't have the same rights to privacy that a regular tenant has. Having a guest over is a 'privilege' and must be cleared with the staff. Medications are administered by staff. There are bed checks and room inspections.
It's institutional living—not "housing" in any real sense. I would argue that "housing" implies a measure of personal freedom and self-determination in these matters. This is assuredly not the case in institutional living, by whatever name it's called.
That said, the warehousing of people with mental illnesses in the SRO stock of Vancouver is a large-scale example of discrimination. People are relegated to living conditions that would oth-erwise be unthinkable—it's literally out of sight, out of mind. It's large-scale NIMBYism.
Our 'last enclave' for sale
Gentrification and the quest for profit have now become the driving forces of change in the Downtown Eastside (DTES). The driving force of gentrification is property (as a concept), and that means money. Rather than people mattering, the new ethic seems to be the idea that everything is for sale—that money and profit are the sole good in and of themselves. As NIMBYism expands, vulnerable people, including people with mental health issues, are pushed to the margins.
In the DTES, places for low-income people to live—even many of the more notorious and inhumane places—are being sacrificed for profit. Knock a wall out between two 200-foot rooms and throw in a bathroom, and you have a "micro-suite" designed for students that rents at $1,000/month. Small businesses like the friendly café where you can have a three-dollar breakfast are replaced by designer coffee shops.
Gentrification erodes the subtle things that make a community—like seeing the same faces daily on the street, or having places to go where you don't need money. And the not-in-my-backyard ethic is literalized on the street: public space increasingly becomes privately controlled property, secured by video cameras and security guards who harass anyone who isn't wanted.
The culture of non-judgment, mutual support and social justice that has been built through years of struggle is being eroded. Due to rising property values, supports that really make a difference—like peer-run services, where they understand what people with mental illnesses face every day—are at risk. Places like the West Coast Mental Health Network and the Art Studios have suffered dramatic funding cuts.
The community—many of us living with a mental illness on welfare or disability—is being torn apart. The DTES, our last enclave, is for sale.
Homes, not beds!
Last year, I represented Gallery Gachet at the Mayor's Task Force on Mental Health and Addiction. One of the points on which the City of Vancouver and the Vancouver Police Department agreed was the need for 300 new beds—that is, beds in some sort of hospital or institutional setting. No, I said. What we need are homes, not beds. People with mental illness have the right to their own lives.
About the author
Karen lives in Vancouver's Downtown Eastside. She works as an artist and is an associate member of Gallery Gachet, an artist-run centre run by artists marginalized by their mental health experiences. Karen lives with a mental illness and enjoys frequent outbursts of creativity
Footnotes:
Greater Vancouver Regional Steering Committee on Homelessness. (2014) Results of the 2014 Homeless Count in the Metro Vancouver Region. http://stophomelessness.ca/wp-content/uploads/2014/07/Results-of-the-2014-Metro-Vancouver-Homeless-Count.pdf.

Wellesley Institute. (2010). Precarious housing in Canada PART 2: VISION 2020: Toward a national housing plan. www.wellesleyinstitute.com/wp-content/uploads/2010/08/Precarious_Housing_Part_Two.pdf.

BC Housing. (2010). Housing matters: Annual Report 2009/10. www.bchousing.org/resources/About%20BC%20Housing/Annual%20Reports/2010/2009-10_AR.pdf.

Sutherland, R., Swanson, J. & Herman, T. (2014). No place to go: Losing affordable housing & community: Carnegie Community Action Project's 2013 hotel survey and housing report. https://ccapvancouver.files.wordpress.com/2014/02/ccap-hotel-and-housing-report-2013.pdf.

Vila-Rodriguez, F.; Panenka, W.J.; Lang, D.J. et al. (2013) The Hotel Study: Multimor-bidity in a community sample living in marginal housing. American Journal of Psychiatry, 170(12), 1413-1422. http://ajp.psychiatryonline.org/doi/full/10.1176/appi.ajp.2013.12111439.