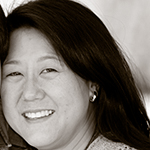 I'm a single, self-employed mother living in Salmon Arm, BC, a town of 16,000 people. My son Kameron, now 16, began to show signs of his mental health challenges at age two. He was too young to be diagnosed, but I later learned that he was struggling with bipolar disorder, anxiety and a learning disability.
I was unable to hold down a regular Monday-to-Friday office job due to the demands of Kameron's illness and a lack of understanding by so many people. I couldn't find a job with flexible hours to accommodate a caregiver's needs, or where the employer would allow time off when I needed to deal with my son's challenges.
Caregivers kept quitting because of my son's extreme behaviours—rages, tantrums, oppositional behaviour and doing things that were dangerous for his age and development. Caregivers needed some training or experience in handling Kameron's complex behaviours—ideally, I later learned, someone who practised Collaborative Problem Solving (see www.livesinthebalance.org/about-lives-in-the-balance). Even in licensed child care settings, with assistance from the provincial Supported Child Development program, they couldn't handle my son.
I'm a marketing specialist, so decided to work from home as a self-employed marketing consultant. Sometimes I had to go to a client's place of business for meetings, but I couldn't take Kameron with me because new environments could trigger his dark moods and explosive behaviours.
All this limited my income-earning opportunities to part-time, piece-meal work, so I didn't have much money available for housing.
First, finding 'affordable' housing
Finding a reasonably priced home to rent in a safe neighbourhood proved to be very difficult. Fortunately, I was friends with the maintenance manager of a local affordable living complex, and he encouraged me to apply to live in one.
After waiting eight months, we moved into one of the affordable living communities run by Shuswap Independent Living Association (SILA) when my son was three and a half. This SILA complex houses 75% of the renters at the market rate—they called this "regular rent," but their rates tended to be a bit lower than other rentals in town. And 25% of the renters are subsidized, which means their rent is based on their income, which was often very low due to a disability.
The market-rate rent for our townhouse was $50 to $75 less than similar rentals in town, and we lived frugally in order to 'afford' to live there. The living conditions, though, were the best we'd had since Kameron's birth. My prior housing was very old, poorly insulated and infested with mice.
Then, from downhearted to the heart of community
I was pleased to find there were other children around my son's age living in the housing complex who often played in the complex playground. However, my optimism soon dampened after we moved in. My son's behaviour—explosions, rages, tears, pushing, shoving and more—made the other children avoid him. Kameron required 'my' supervision at all times as he was more than a handful and his behaviours were looked upon as 'bad,' and the other parents didn't want him to play with their children. As with many children with a mood disorder, Kameron lacked the ability to make friends or play well with others.
Some of Kameron's outbursts disturbed the peace of the neighbours—often my son could be heard yelling, shrieking and raging in our unit, as if he were being hurt. He wasn't being hurt; he was in a manic state, or a rage. Kameron had very limited capacity to respond well to many situations and didn't have the vocabulary to express his needs and feelings.
One such evening, one of the neighbours called the RCMP, who arrived at my door later that evening with a social worker from the Ministry for Child and Family Development (MCFD). Fortunately (it seems odd to say that now), I was able to give the social worker my son's mental health background and the name of the MCFD Child and Youth Mental Health clinician we were working with. The clinician verified that Kameron lived with a complex mental health challenge.
This same clinician and I discussed the problems my son and I were having with the families in our complex and how such outburst situations would likely happen again. We talked about stigma, the risks of disclosing and how best to address our particular problem. As a result of that discussion, I made a bunch of recipe cards that read: "Hello, my name is Kameron. I'm five years old and I live with a mood disorder which often looks like bad behaviour or could sound frightful. If you are concerned or would like to know more, please call my mother, Monica, at 000-0000 [phone number] or drop by for a visit. We live in unit #2."
I went to all the units in the complex, introduced myself and handed out the cards. Most of the residents accepted the cards and appreciated meeting me and learning about what was going on with my son. A few of the moms said they'd talk to their children and explain that my son couldn't help his behaviours and that they might want to try to be friends.
I also let the managers of our housing complex (a husband and wife team) know about my son's challenges and what I'd done. I was told I had their full support and to call if I ever needed help. There were a few occasions when I let them know that my son was struggling—in case they received any reports from other tenants. And from time to time I'd pop down to the office and just share how I was feeling with another parent who 'got it'—the managers had a teen who was also living with a complex mental health diagnosis.
On looking back, I feel very thankful for their openness. I would encourage other housing managers to learn about mental health challenges, and even if they don't fully understand, to offer an open-door policy and just listen.
The tenants here, whether subsidized or market, are an intentionally inclusive mix of single-parent families, mixed families (e.g., parents with adult children, grandparents raising grandchildren, blended or "step" families), seniors, adults with disabilities, adults with mental health challenges, and more.
There are a few adults with mental health challenges. One, who is living with schizophrenia, can be heard from time to time yelling, in several different voices, in his unit. One day when Kameron walked by the unit, this neighbour was having one of these episodes. The outbursts didn't scare Kameron; all he said when he came home was: "P is having a bad day today, Mom." And I said: "It sounds like it." End of discussion. No more needed to be said.
Now, we feel at home
We're approaching our 14th year of living in this complex. Kameron's loud outbursts continued until his official diagnosis at seven years old, when it became less frequent (though sometimes louder). This was due to factors including new strategies and supports in place to help him cope, medication and being able to better vocalize his frustration as he grew up. The neighbours also grew tolerant over time. The cards and introducing ourselves helped, as did more opportunities to see Kameron playing outside on his better days.
Kameron never did make friends here, as he ended up going to an alternate school program 24 kilometres away. But he did become a "little buddy" to some young men in the complex. One, who also has a mental health challenge, befriended Kameron when he was eight years old. Over the years, this neighbour has mentored him, stressing the importance of self-care, not going off meds without medical supervision, eating right and more. They continue to be friends, often sharing the ups and downs of their mental health.
The more I hear about other people's negative living experiences, the more thankful I am for our home. I love the sense of community we have—being accepted and not having to worry about getting evicted. My son has told me a number of times that when he's old enough, I need to move out and find my own place, and he will continue to live here!
About the author
Monica is the mother of Kameron, 16, who lives with a complex mental health challenge that includes bipolar disorder, anxiety and a learning disability. Monica and Kameron live in housing owned by the Shuswap Independent Living Association, a non-profit volunteer organization that promotes affordable housing in Salmon Arm