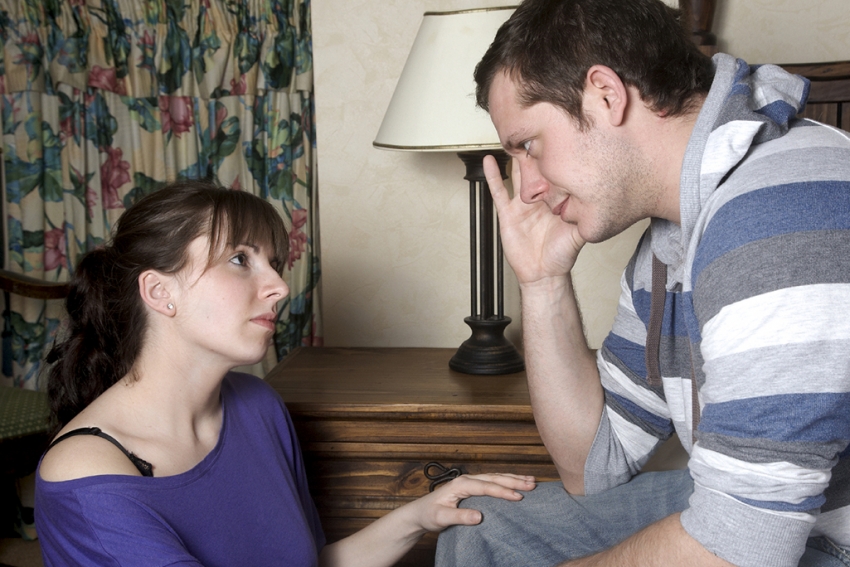 John* and Angela*
John is 17 years old. He's spent the last two years couch surfing or living on the street or in a youth shelter.
His parents are divorced; he's angry with his dad; and his mother is at her wit's end.
John has mixed feelings about stopping his use of meth. When he's on a run (i.e., a binge), he doesn't want to stop. He wants to prolong the feelings of euphoria and (false) mastery and the sense of drama and adventure, and to avoid the negative effects of stopping (e.g., exhaustion, remorse, depression, anxiety, irritability, paranoia, psychosis). But at the end of a run—when he hasn't slept for four days, his anxiety level is high and he feels depressed and suicidal—John drops into a clinic and tells them how he's feeling. This has become part of the cycle for John, and for many other youth on the street.
Angela knows which doctors will give her what she wants and which doctors won't. All of her medication comes from one clinic. She is on two different antidepressants, one antipsychotic and another medication that she says is for her nervous stomach.
Angela will go back to the same doctor at the same walk-in clinic and will report no improvement in her symptoms. She may not be telling the doctor that she is coming down from a run, that she has been trying to stop using speed for months and is stuck.
Over the past year, John has seen several doctors. He has a family doctor, but he also visits the walk-in clinics when the family office is closed. I encounter him on the street and ask him to show me what medications he's on. He shows me a bag full of prescription drugs, including trazodone, gabapentin, Seroquel and Ativan. He can't remember what each one is for; he just remembers that he's "supposed to be taking them."
Angela's prescription use depends on her circumstances. When she is off the street and in a youth bed, her medications are administered and regular. When back on the street and bingeing, she won't remember to take her medication. Abruptly stopping her antidepressants can worsen her depression and increase her suicide risk. She sometimes exchanges sexual favours for 'free' drugs, including street-market prescriptions drugs.
John is telling the truth when he lets a doctor know that he's depressed and anxious. He may or may not tell a doctor that he's using meth. If he's feeling remorseful and depressed about his use, he may admit to using; if he wants to continue his use, he may hide the truth. But, the longer he uses meth, the worse his panic attacks get, the more depressed he becomes, and the more prone he is to psychosis.
John may have the best intentions to stop using meth and to use his medications as prescribed, but he'll probably sell them, share them, or take them now and again, when he remembers, or when he is feeling badly.
Shopping for a safer landing
When most people hear the term "doctor shopping," they think of people who go from clinic to clinic trying to get prescriptions for medications they are addicted to. A trend we're seeing more of, however, is youth who doctor shop to get medications to help them come down from a high. They do this to relieve the bad side effects of speed and cocaine, and to make the down easier. They may also be coping with some of the obsessive-compulsive disorder associated with their use of speed, or with hallucinations after a run. Benzodiazepines, alcohol and opiates can offer some relief.
Mental health problems are common
Depression, anxiety, obsessive-compulsive disorders, attention deficit disorders, psychotic disorders and learning disorders are common to youth on the street. Some of these problems existed before drug use and street life; some of them were caused by drug use. Most all conditions are worsened by drug use.
Young people may be using street drugs to get relief from their symptoms, and they may also receive prescriptions for these symptoms. Using street drugs and prescription medications together wreaks havoc on their nervous systems. Indiscriminate and unmonitored use of antidepressants increases their risk of suicide.1-2
Youth may leave clinics with a month's supply of powerful antipsychotic medication, antidepressants or antianxiety medications.In my experience, there is often very little follow-up—even when youth let a doctor know about their drug use. Most youth don't have a regular family physician, and they attend walk-in clinics on an irregular basis. They generally don't trust the medical profession and tend not to come to follow-up appointments. They see doctors on a crisis basis.
Youth recovery
The pattern of recovery for youth is different from that of adults. Youth are in and out, loving the drama of the lifestyle and hating the valleys of depression, anxiety and 'crazies.'
Youth will tell adults and authorities that they want to, or are ready to, quit, when in fact they aren't. They may be ready, however, to begin to face their problems and to talk about what is important to them—their lost identity, feeling cared about and valued, value of their life, forming and maintaining positive relationships. This talk may ultimately help them make a decision to change their life.
When youth do stop using, they go through a post-acute withdrawal phase, with symptoms including strong cravings, absence of pleasure, depression, insomnia and psychoses. This can last up to a year, while the nervous system stabilizes. Medication can help youth cope with these symptoms.
Our goal with Angela and John is to help them get medical help and to be honest with their doctors about where they are in the recovery cycle.3 We know that uncertainty and relapse are the norm. We can create an environment where youth are comfortable talking about their drug use. We can offer the right medications and ultimately support them during recovery.
* fictionalized characters that represent common trends
About the author
Don is a psychiatric nurse who has worked in the addictions and mental health field for over 20 years. He has recently worked as the Clinical Nurse for the Matrix Program, a mobile home detox program for youth ages 16 to 24 in the Maple Ridge-Pitt Meadows area
Footnotes:
US Food and Drug Administration. (2007, May). FDA proposes new warnings about suicidal thinking, behavior in young adults who take antidepressant medications (news release). www.fda.gov/bbs/topics/NEWS/2007/New01624.html.
Health Canada. (2004, June). Health Canada advises Canadians of stronger warnings for SSRIs and other newer anti-depressants (advisory). www.hc-sc.gc.ca/ahc-asc/media/advisories-avis/_2004/2004_31_e.html.
The recovery cycle can include pro-lapse, lapse and relapse phases. In pro-lapse, the person goes back into use briefly, develops insight and becomes stronger in their recovery as a result. Similarly, a lapse is a brief return to use. A relapse is a return to full use and the self destructive lifestyle that goes along with it.