Teaching teens about substance abuse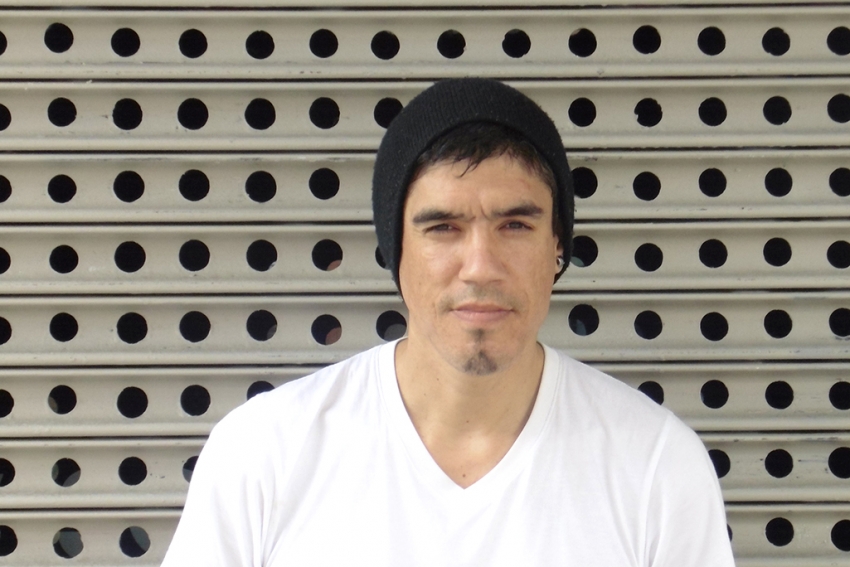 In the 1990s, I worked as an alcohol and drug specialist in Inuit communities two to three air hours northeast of Yellowknife, NWT. My job required that I visit schools and, in spite of having no teacher training, I was expected to teach the alcohol and drug portion of the school curriculum. The Northwest Territories alcohol and drug prevention curriculum was highly regarded, as evidenced by the many requests for copies of it, but I had difficulty getting teens to engage.
Substance use education in the classroom—a hard slog with the teens
Teaching kindergarten students was easy. I showed them pictures of items such as apples and a bottle of bleach; they told me whether the item in the picture was edible or dangerous to eat. The young children were interested, energetic and ready to learn. I'd walk out of a Kindergarten classroom feeling that I'd played a useful role in their learning.
The teens, however, had 'heard it all before' and appeared disinterested. They certainly didn't respond well to a lecture-style format—the last thing they thought they needed was a "don't use drugs or alcohol" lecture. The curriculum for teens covered the responsible use of alcohol, but advocated abstinence when it came to illicit drugs and those who couldn't drink responsibly due to addiction.
I tried supplementing the curriculum with related information on mental health issues: how many people use alcohol and other drugs to self-medicate untreated mental health issues, the importance of early diagnosis and treatment of mental health issues, the stigmatization of mental health and substance use problems, and the impacts of having both an addiction and a mental health problem. The kids all but fell asleep as I delivered the information.
I tried more interactive approaches with grade seven and eight students. The students were asked to prepare a presentation on an aspect of alcohol and drug abuse and deliver it to students in the primary grades. I think there's no better way to learn something than having to teach it. I also led open discussions about healthy alternatives to alcohol and other drug use, while staying away from moral judgements. These approaches engaged the youth to a greater degree, but many students were still not participating.
I wondered if sharing my own experiences in the areas of addiction and mental health issues would help engage the teens. (I'm an alcoholic who, at that time, had been sober for 10 years. I had used alcohol to medicate feelings of inadequacy, not being whole and feeling alone and isolated.) But I decided against disclosing. I was worried about potential stigmatization by the professionals I had to work with in the school, health and social services systems. This would have decreased my ability to do my job effectively.
Less 'teaching,' more learning
Also in the early 1990s, I began organizing youth camps with some of my Inuit NNADAP (National Native Alcohol and Drug Abuse Program) colleagues from Kugluktuk and Cambridge Bay. Over the course of week-long camps on the land, the teens were provided with a great deal of information by myself and other professionals, on issues ranging from alcohol and drug use and abuse to nutrition and HIV/AIDS. But again, this didn't seem to engage the youth. I continued to wonder what would.
In 2000, I moved to the Yukon and began developing relationships with First Nation alcohol and drug workers in various communities. I was no longer visiting schools, but over the next couple of years I helped First Nations and Inuit coordinate a total of three different youth camps.
While working with the NNADAP staff in Ross River, it finally occurred to me—after 10 years of struggling to educate youth—that I needed to stop talking about healthy alternatives to alcohol and drug use, and get on with practising healthy alternatives with the teens. Rather than having presentations on nutrition, leisure activities and exercise, we would eat a healthy diet, make materials available for recreational use during leisure times, and go walking and fishing.
The NNADAP workers in Ross River and I organized the first teen camp about 100 kilometres south of town on Kaska tribal land. We invited 17 teenage girls from four First Nations to come to the 10-day-long camp. Two of the girls were pregnant. The girls got into discussions, while doing beadwork, on topics ranging from boys to being drunk or high, to pregnancy, FASD (fetal alcohol syndrome disorder), communicable diseases and condoms. This occurred spontaneously, without any lectures or some adult determining what they needed to know.
In many northern communities, the teens do know a huge amount about alcohol and drug use. All have been impacted by substance use in some way and they don't need to know theories or the generic-versus-brand names of prescription drugs. They know first-hand that alcohol and other drug abuse is not a good thing. They are equipped with enough information to actively learn from each other, along with some knowledgeable adult guidance..
I also tried self-disclosure at one of the later camps. The youth were highly attentive! This non-threatening, non-moralistic approach allowed for learning with no threat of embarrassment—no one needed to know an answer to an alcohol and drug–related question. The youth were much more interested in real-life situations than in theoretical and statistical information. Also, for these First Nation youth, this storytelling approach was similar to learning through oral history spoken by their Elders.
Real-life stories and real-life activities—a way in
Though I never got to apply my insight to school classrooms, after many years of trial and error I had discovered two approaches that reached youth relatively well.
The first approach creates opportunities for unstructured activities with an adult of the same gender who is well versed in health issues. This approach also acknowledges that the students already have a fair bit of knowledge.
The second approach involves having people with addictions and mental health issues tell their stories to the young people in a way that doesn't glorify the behaviour we wish to change.
Both approaches are non-threatening. In both, learning is a by-product of another process—and stories and shared personal experience are the hooks.
About the author
Andy has a master's degree in community development. He lives in Nanaimo, BC, where he's writing a book about the arctic and his experiences as both a provider and then a recipient of mental health/addictions services. Andy hopes to help reduce the stigma of being mentally ill. Contact Andy at [email protected]