Caregiving for Alzheimer's on Film and in Life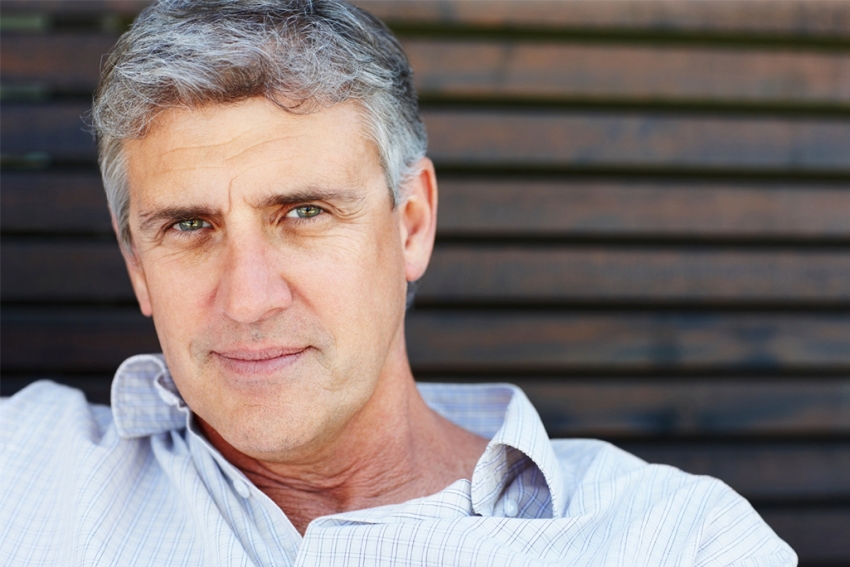 About five years ago, I was videotaping an elderly woman's life story. Her husband had been a minister in the United Church, and she had met him as they studied to go into the field of mental health. He had risen to the position of Chief Inspector for the National Institute of Mental Health for the whole western region of the US. They'd had a wonderfully close marriage and working life together.
Although she took on the home support role, she continued to follow that field of study and his passion; at times, she had even stepped in to fulfill speaking engagements when he'd mistakenly been double booked. She described them as so close they "breathed the same air."
As we reached the end of her colourful life story she read, on camera, a touching letter he wrote her as he realized he was losing the integrity of his mind to Alzheimer's. He wrote expressing his love, his appreciation for their wonderful life together and his regret that he was slipping away. It was a heartbreaking moment. We were both in tears. It was so ironic that he fell ill to Alzheimer's disease, after leading such an illustrious career in the mental health field. It was every bit as dramatic and tragic a story as that of Iris Murdoch and John Bayley portrayed in the currently acclaimed film Iris. There are thousands of stories more or less romantic, but just as tragic happening every day in our aging population.
Years later, a CBC radio reporter was doing a pre-interview for a piece about my Reel Madness Film Festival program. I was featuring two films about Alzheimer's — The Goodbye and Complaints Of A Dutiful Daughter — and she wanted to make a distinction about whether Alzheimer's was a "mental" illness, or a physical condition such as a tumour. I understood her question, but having a mother with the condition and having heard many stories from my old friend and others, I know that the result is the same. The distress is similar in both the individual who is losing their mind by increments and in those close to them. Especially for the live-in partner, the effects of Alzheimer's can be "crazy-making."
The toll on the caregiver can be immense. The confusion, anxiety, repetition, paranoia, sometimes personality changes, anger — and did I mention repetition? — can test any person's sanity. As behaviours become gradually more difficult, the emotional and just plain long hours (think 24/7) can grind the caregiver's physical and mental health down. My mum used to repeatedly wake up my 83-year-old dad from a much-needed cat nap to be sure he was okay. Of course he wasn't.
So many partners of people with dementia soldier on in isolation, trying to honour their commitment to care for their spouse "til death do us part." Overwhelming fatigue and depression can be the result.
What really helped in my dad's case was "coming in out of the cold," but he needed a push. After years of "coping" on their own, a minor but sudden surgery landed him in a Nanaimo hospital. Mum had no idea what had happened to him or where he had gone. I, as their only son, drove up from Victoria to their Parksville home to help out.
We realized that — diagnosed or not — it was clearly time to reach out for help. As Dad got out of hospital in Nanaimo, we met over coffee with a volunteer from the Alzheimer's Society. For Dad, it was a huge relief to connect with someone who knew what he was going through. Here was someone who knew the ropes, and as a son with a father who had the illness, he could empathize with everything Dad had been managing on his own.
Here was emotional validation for the difficulties he was going through: the repetition, the constant little things misplaced and the big losses, the anger at times, the ensuing guilt, the fatigue — and did I mention the repetition? Also, there was a lot of practical advice and support. It was hugely reassuring to know he was not alone and didn't have to manage this in the isolation that so often creeps into a household along with the onset of this illness.
We were greatly reassured and helped with the idea of eventual institutionalization by the video Complaints of a Dutiful Daughter. Told with humour and love, it is very bit as profound a love story as Iris.
Mum and Dad moved from their large retirement home in Parksville to a very convenient 'care-a-minium' condo closer to my family in Victoria. The move was a very stressful transition, but a huge relief for us all. They continued to cope quite independently with gradually more support from long-term care, even pluckily traveling with friends on cruises and Reno bus trips. Dad, who like many men was never a "joiner," started attending an Alzheimer's support group with me, finding it hugely helpful. A day program for Mum gave her some welcome, comfortable socialization and meant a welcome respite twice a week for Dad. All these supports made it possible for them to live quite independently for another year and a half.
Mum had a stroke two and a half years ago that precipitated her move into a long-term care hospital. It's an excellent facility and conveniently close to their condo, so Dad is able to visit her daily. Their lunch together is a regular routine and a socialization opportunity in his life too.
My wife and I drop by three or four times every week, which seems like never enough time for her long days in the hospital, but a huge chunk of time from our frantic schedules. (It always strikes me as strange how time suddenly has a different quality when one walks through the doors of a long-term care hospital. It's a different world with different priorities.)
One thing I'm so glad I did about eight years ago was to sit down with my parents to capture on video much of their life story. It's a wonderful way to preserve some memories of 'the good old days' — the pivotal times and the small details that make them such special people. It's an invaluable record, especially now.
As an outreach of my Movie Monday program, I arranged three screenings of Iris in April at Sidney's Star Theatre. After showing the film, a panel of folks from the local Alzheimer's Society and support group spoke to the film and answered questions from the audience. In each audience, there were people "coming in from the cold," learning some of the supports that are available to help them through. When the film is available on video in the fall I'll be presenting it in my theatre in the same way. It's a remarkable film, and a great way to educate people through an entertaining film about real life issues. It is a wonderful love story that goes far beyond the flush of first romantic Titanic infatuation.
The wonderful book upon which the film is based, John Bayley's Elegy For Iris, is a wonderful, warm-hearted memoir. It reinforces the feel of the film, from the love of bathing in whatever body of water the couple could find to Bayley's initial and enduring, absolutely besotted, love for Iris. A lovely read.
About the author
Bruce lives in Victoria, and is the driving force behind Movie Monday. More about Movie Monday can be found at www.islandnet.com/mm Iris can be found in the 'Archives'. Complaints of a Dutiful Daughter and The Goodbye were featured in our Reel Madness Film Fest 2001. Those films can be borrowed from the Riverview Hospital library (contact Jamie Smith at [email protected] or (604) 524-7422) and some Alzheimer's Resource Centres