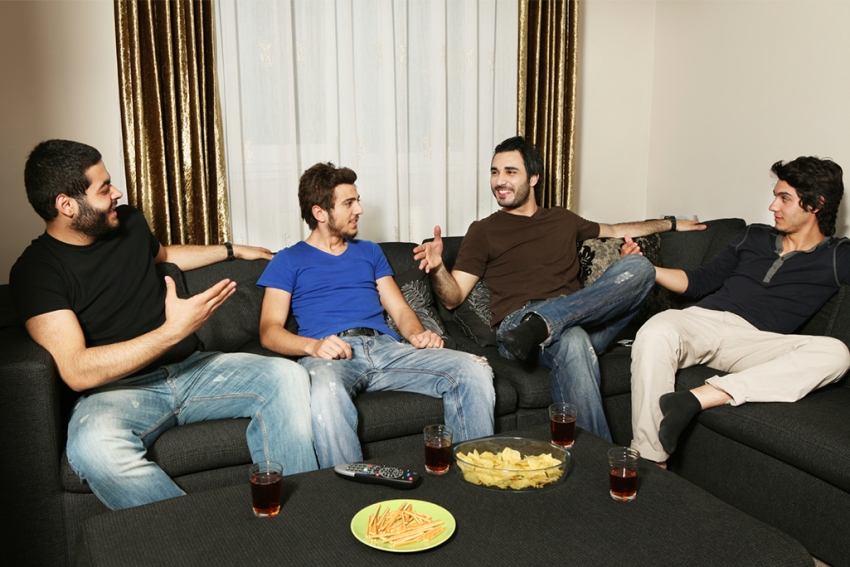 These are the words of a person in recovery form mental illness and addiction. Poignant and insightful, they are words that speak to the power of stigma.
For many people in recovery, stigma is a constant companion. Mental and physical illness, poverty, trauma and isolation can make fitting into mainstream society difficult. Alcohol and drug use is frequently seen as an effective way to deal with problems that might otherwise feel overwhelming. From time to time, people ask for help. Sometimes the assistance provided is helpful, other times it is not. At any given time, there are enough people asking for help that those who slip away can easily go unnoticed, returning to lives of despair, where alcohol and drugs can be counted upon to numb feelings that never seem to go away. Sometimes, those people die. It can be said that stigma kills.
In recent years, public awareness campaigns have been launched with the aim of encouraging people to reach out for help. Although an important initiative in the war against stigma, what has been overlooked is the inability of resources to meet the ever-growing demand for services. Discussion of these difficulties is beyond my scope here but important to note because they take a toll on potential clients who find themselves 'deflected' elsewhere, on service providers who are seen as 'passing the buck,' and on the resource that becomes the object of the deflections. In this context, stigma flourishes.
Stigma and discrimination do not begin with the request for help. Too often, discrimination is perpetuated by the help that is offered or is unavailable. At the systems level, there are simply not enough services to meet the needs of the people who require them. While this is not news to health care professionals, it can be distressing. Where services do exist, admission criteria are sometimes so strict they almost guarantee that those who most require help will be least likely to receive it. Discovering that treatment is unavailable—or even worse, inaccessible—can be devastating for people who have finally come to terms with the idea that change is needed, and that help is required to make that change happen.
As an addictions therapist working in an outpatient clinic, I have frequently heard stories of the unremitting shame people feel at having to come to such a place and ask for help. As a concurrent disorders therapist, I hear similar stories of shame as people disclose the fear they feel that someone might see them entering or leaving a mental health centre. These are issues that professionals coming to work through those same health centre doors every day can easily forget. After all, "asking for help is a sign of strength," we tell our clients, and for the most part, we act as if we believe that statement. But the twists and turns inherent in concurrent disorders treatment can wear down even the most welcoming, empathetic and helpful of therapists when prevailing attitudes suggest that people bring the misery of addiction and mental illness upon themselves.
In spite of scientific advances into the study of mental illness and addiction, many people living with these conditions are stigmatized by the system, by service providers and, at times, by one another. For example, within addictions, it is one thing to smoke, snort, or to swallow, but it's quite another to inject. Within the mental health system, it's one thing to be depressed or anxious; it is quite another to be psychotic.
The power of stigma reaches a whole new level when people living with mental illness also abuse or become dependent upon substances. The treatment of co-occurring disorders is neither short term, nor straightforward. Recovery is frequently a journey into a 'no man's land' of confusion, despair and isolation. It takes an incredible amount of courage on the part of an already demoralized and suffering person to travel a path laden with the possibility of further rejection and disappointment. Along the way, even the most compassionate and caring of therapists can forget the power of stigma until reminded firsthand of its sting.
Historically, the addiction and mental health systems have had strong feelings about one another. Not uncommonly, these feelings have been negative. We are, it seems, very good at identifying each other's shortcomings and failures. In this context, stigma also flourishes. If we wish to be effective in the war against stigma, we must set aside our differences and join together in the service of helping people heal. In making the decision to work with people whom others do not value, we must guard against devaluing one another. In the same way that we loan our clients hope, we must find a way to nurture, encourage and support one another, regardless of the system from within which we work. Only by putting clients first, and working together to create a truly integrated system of care, can we make an impact on the stigmatizing events that define the daily realities of far too many of the people we serve.
About the author
Debbie has been a therapist for over 20 years, and currently works as a concurrent disorders therapist. She is an instructor at the Justice Institute of BC and the editor of Step Softly, a publication of the Tri-Cities Mental Health Centre.