Supporting those who need it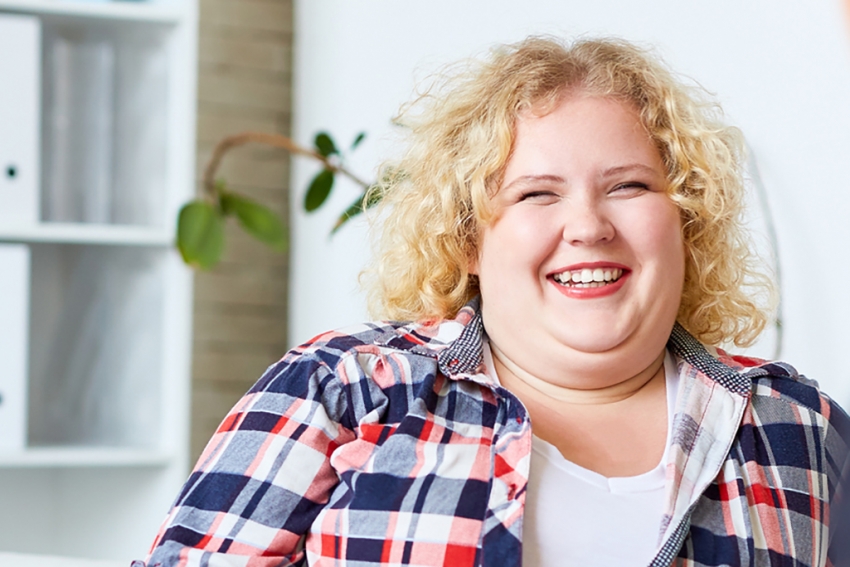 I have been working in the social science field on and off for about eight years. For the past three, I have been a tenant support worker.
I've always loved people, and I've never been the nine-to-five office type. From a young age, whenever my father asked me what I was going to be when I grew up, I would always say, "I'm going to work to travel and meet new people. Then, when I run out of money, I'll come home and work again." That's pretty much how my adult life began. I would study, work, travel, then study, work and travel once more.
It was during my study periods that I decided I wanted to pursue a career in non-profits. In my mind, it was simple: working with non-profits would allow me to work with people in almost any city in the world and, most importantly, it would never be boring.
During my social science schooling, I took a couple of unpaid internships to gain a range of experience. Then I spent time working in various jobs to develop my professional skills. I worked with the elderly, then with youth, and finally did a stint of employment in a harm reduction centre. While providing one-to-one counselling, I learned of the unbelievable challenges many of my clients had to overcome, and I began to feel a sense of responsibility towards them. I enjoyed listening to their stories and helping them to take positive steps (through literacy or employment schemes, for example) towards a better life for themselves and their families.
When I first moved to Vancouver, I was stunned by the homelessness that seemed to be a permanent fixture in the city. It was baffling to me that in the winter months shelters were so overcrowded that people had to sleep in tents outside. This experience pushed me towards a career in housing.
To be completely honest, when I applied for a job as a tenant support worker, I wasn't 100% sure myself what a tenant support worker did. I was new to the city, and I had applied for every non-profit housing job I felt I might be good at. It was only during the interview process that I began to get a sense of what a tenant support worker's role might be.
The organization I work for provides supportive housing for women at risk. Our target group includes women living with mental health issues, women with substance use problems, sex workers and women fleeing domestic violence. We have a large, dedicated building, which means that 24-hour support is offered to every unit on site. Every woman residing here must be referred to us by a member of an outside agency. This could be a mental health worker, a medical practitioner or a housing outreach worker, whose job it is particularly to find housing for those who need it.
It took me a period of time to settle in. I spent my first couple of weeks staring at a computer screen trying to memorize every individual file and medical history. I was so terrified of offending someone or saying the wrong thing that I didn't even want to answer the phone when it rang. It was actually the women themselves who helped me to relax and boosted my confidence. Word travelled fast, and very soon after I started I began to get visitors to the staff room, women eager to meet me and tell me their story. All were so welcoming that soon my worries eased. I began to get real insights into these women as individuals, rather than the impersonal impressions I had from documents and reports.
I had arrived where I wanted to be. I can say with conviction that every day is certainly different. For me, the "support" in supportive housing can range from the tiniest task to a life-changing intervention. Generally, my day consists of case planning—that is, looking at a particular tenant and seeing where she might need help. This could be something simple, like helping with a budget or a resumé, carrying groceries or making that call to the bank that the tenant has been putting off. Staff keeps an online tenant appointment calendar so we can remind tenants of important meetings with doctors, mental health professionals, probation officers and others. Tenant support workers also occasionally host games nights or gatherings as a way to create a sense of community among the ladies.
Sometimes we have to provide assistance where assistance might not necessarily be desired. Disputes between tenants are monitored by staff, and if there are concerns of bullying or harassment within the building, a warning letter will be issued. If the behaviour continues, the tenant could face an eviction.
Sometimes, a particular individual may need a reminder to do a load of laundry. In other cases, there are issues of unit cleanliness, which might call for an increase in the number and frequency of unit inspections so we can monitor progress. This can cause some upset with a tenant, and can be the cause of hostility towards staff. We try to come up with arrangements that suit the tenant so as not to overwhelm her. We also work closely with home support services if the individual needs additional help.
Unfortunately, the job is sometimes so difficult that there are days when I wish I could stay in bed. Occasionally, I have to deal with a tenant's drug overdose or substance-induced psychosis. There are times when I have to call 911 for assistance with threatening or violent behaviour. But these sorts of challenging days are rare, and I don't like to focus on them. My priority here is to make tenants feel safe, and I have the sort of training and skills in first aid, crisis intervention and mental health that enables me to do so. I provide tenants with a sense of security that they may not have experienced before.
My door is always open. The building is never left unattended, and staff monitor it closely at all times. Staff will also do building walk-throughs to ensure nobody is in need of assistance. What I enjoy most about my job is just sitting and talking to the ladies, lending them an ear after they've had a tough day, or sharing in their successes. The most rewarding aspect of my job is when a tenant rushes to tell me some exciting news—whether it's that she got a job, began a course or is celebrating one year of sobriety. The fact that the tenants come to me to share their life means the world and gives me a great sense of pride in the work I do.
Supportive housing is essential in every society. As someone who has witnessed the extraordinary progress an individual can make with an extra helping hand, I know that providing trained staff to encourage people with structure and stability is hugely beneficial, not only to the individuals themselves, but to the larger community. As the individual's well-being improves and her participation in the community grows, so does the community become richer because of her unique contributions. Supportive housing plays a key role in this growth.
*pseudonym
About the author
Jamie is a Tenant Support Worker in the Lower Mainland. She has worked mostly in the areas of addiction and mental health. Jamie's main area of interest is in criminology