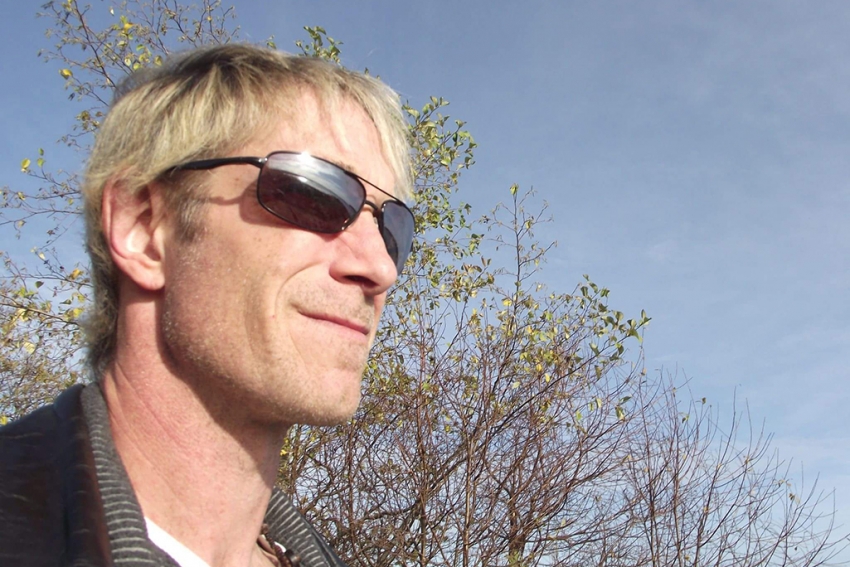 In the summer of 2007, I was the victim of a violent assault. One night, I was taken by force up a local ski hill by people I didn't know, beaten and tortured, wrapped in a blanket and thrown into a ravine. I am told that it was five days before a passerby discovered me.
To this day, my attackers have never been caught. My injuries left me without any memories of my life prior to the assault—I couldn't remember family, friends or even the fact that I was an addict. None of my memories of my early life has ever returned.
As an addict, I had long struggled for stability in my life. I found out that, before the assault, I had been living in various places after my home was destroyed by a fire (set by a fellow addict). After the assault, I literally had to start over. In some ways, this was good. I had a clean slate, an empty canvas. But I also had to deal with the obvious consequences of an addiction run wild. I lost my home, my family, my friends, my memories—beautiful ones and ugly ones alike. I lost my entire childhood, my identity.
I also lost the structure, routine and skills to live a normal life. I didn't know what steps to take to better my situation or what resources were available to help me. I had no home and no means to get one. I knew that when the time came to be discharged from the hospital, I would be without the safety and support I had been receiving from doctors and nurses alike.
When the hospital staff had done all they could medically for me, I was released to the care of the local men's shelter, Pidcock House, which for a time made me feel safe. I was well fed, which helped my recovery. A stay at Pidcock House is usually limited to three weeks, but due to my slow recovery—and the fact that my attackers were still on the streets—I was allowed to stay a bit longer. Yet even then, guests of Pidcock House are required to leave after breakfast and not return until dinner time, which posed problems because of my health.
I explained my situation to my counsellor at Mental Health and Addictions; she was eager to help me in any way possible. She told me about a supported living project in the area, but there was already a waiting list for occupancy. She didn't stop there, though. She set me up with some programs that would help me in my transition from street life to a home environment. These included classes on coping with cravings and learning skills to deal with them, as well as meditation and relaxation techniques. The classes enabled me to develop the tools to accept life as it comes. And as I had no memories of my previous life, the staff at Mental Health and Addictions became not only my support but my friends and family, too.
As my stay at the shelter was coming to an end, my counsellor explored the options available to me while I waited for an opening in one of the supported housing units. She contacted a few organizations, which put together some basic necessities in order for me to live as comfortably as was possible during my temporary return to the streets. I received a tent, a sleeping bag, some warm clothing and a backpack. Other people in the community donated a few luxuries, like a battery-powered lamp and a radio-television combination that received three channels.
Addiction had taken away my pride, my confidence and my identity, but the support I received helped me regain all of that. I was nervous about going back to live out in the elements and the unknown, but I knew there were people I could turn to, people I could trust.
Back on the streets, I saw my surroundings with new eyes, like a child seeing the world and experiencing things for the first time. There were so many worlds existing simultaneously—such a diverse and pitiful melting pot of hopelessness and despair. I couldn't believe that in this day and age there could be so many people who just slipped through the cracks, so many who were consumed by the streets.
Some of the people I met were trying to better themselves. Some had simply accepted that this was where they belong. What a sad and powerful statement that anyone could think they deserved to be discarded, homeless, owned by the street. I decided then that I, for one, was not going to let the street win. I was not alone: I had support, and my supporters had my back. I wanted this chance to live in a real home. I did not belong in the world of the street.
I spent many months moving from bush to tent city, from tent city to empty lots; I would never let myself get comfortable with my living situation. I continued with my Early Recovery Program (ERP). I wanted to be ready for my transition from the streets. One morning during ERP, my counsellor asked me to stay behind after class. She couldn't hold her smile back and I knew my wait was nearly over. I felt overwhelming joy when she informed me that I would have my own place in two weeks' time. She was as happy as I was.
Mental Health and Addictions had found me a supported housing unit at the Washington Inn: it was only a cozy little bachelor suite, but it was all mine—furnished with everything I needed to live a normal and structured life. A support team came by for scheduled visits, but they could also be contacted by phone if there was an emergency. It was the first time I really believed I was a part of society. I felt bad for those I had met out on the streets, but I knew that I was where I was because I worked for it—and I knew they could be there too if they wanted it bad enough.
Even though I was comfortable and safe at the Washington Inn, I still had no routine in place for a normal life. What I had, however, was my support group, which gave me guidance and helped me to build the beginnings of a structured life. These people didn't do the work—that was my job—but they gave me the resources and information to better my life day by day. I looked forward to their visits and I turned to them when I felt overwhelmed.
It was the continuing love and concern of my support group that would help save my health and life a second time. One day, I was not able to make it to my morning programs. The team became concerned and came to my suite to find out why I wasn't where I should be. When they got no response, they used their pass key and found me struggling and ill. After a short hospital stay, I was diagnosed with an aggressive form of cancer. Thank God my support team had genuine concern for my well-being and had known instinctively that something wasn't right.
My brother—who by chance had recognized me a short time earlier and introduced himself after a local support meeting—heard about my diagnosis. He immediately quit his job in a neighbouring city and moved to Courtenay to help. He was able to stay with me while the support team found us alternative housing for two.
Fortunately, another supported housing development was under construction nearby. Dawn to Dawn was to be a multi-tenant dwelling, where each occupant would be responsible for his or her own rent and living expenses. A support team would make scheduled visits and be available for emergencies. Because of my successful tenancy in my first apartment, the landlords of Dawn to Dawn offered my brother and me an apartment as the first tenants in the new program.
We were both proud to be part of this pilot project, which went on to be a great success in the community, housing many other people who needed it. My brother and I are now both gainfully employed and living together in a nice house. We no longer need a supported housing environment, but our success is all thanks to the guidance, care and new way of life provided by the support teams.
I will never fully recover from my injuries or from the trauma of the assault—which continues to haunt me in the form of nightmares and seizures. The only concrete memory I have is that of being tortured and beaten. The cancer has returned three times, but I am currently in remission. Years of addiction have taken their toll, and my body has started to fail in other ways, too.
Yet I feel like I have been given a second chance at life. Today, I work as a machine operator in a local lumberyard, and I have a respectable role in society. I will probably always continue to live with my brother because of how safe our relationship makes me feel. I have reestablished connections with other family members, too. We are now closer than we ever were, and I have my mother's respect again—something that means more to me than I can say.
I had amazing support and I worked hard to get to this point. But the sad reality is that there are still more homeless individuals than there are homes to house them. Without support and resources, their chances for bettering their lives are slim: recovery is impossible on the street. With the establishment of each new supported housing complex, and with the care and attention of support groups like mine, we are another step closer to housing all members of our community, making sure that everyone has a home sweet home to return to every night—and another chance at a productive and fulfilling life.
About the author
Joey lives in beautiful Comox Valley on Vancouver Island, where he is a machine operator in a local lumberyard. He was in active addiction for decades but has been clean for nine years. He owes it all to a chance he received from his friends at Comox Valley Mental Health and Addictions. He thanks them for their support