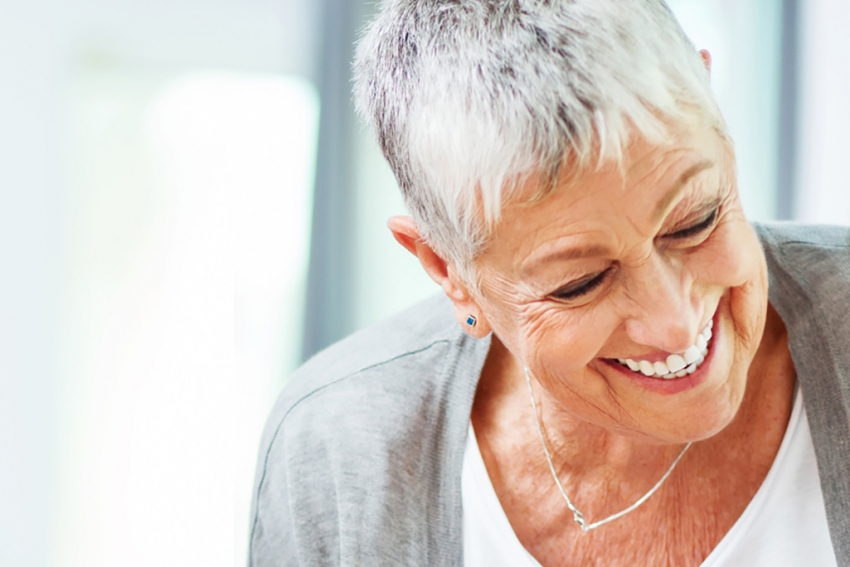 The eldest of our three sons, a promising academic student, became mentally ill during his first year of medical school at UBC in the early 1980s. The illness was so severe that it affected all aspects of his life. He had been a popular student and had a wide social circle; we soon realised that we had to offer some sort of explanation to friends and relatives. We wanted people to appreciate what we already understood: that our son's illness would require the same sort of compassion and understanding as any other illness. We decided as a family that we would tell our friends and relatives the truth: that our son had a mental illness, and that his life—and ours—had irrevocably changed.
Since his illness was diagnosed, supported housing has been a very important part of our son's life. After his initial hospitalization, he lived with us for nine years; his parents and his brothers provided the support he needed. Eventually he became well enough that his psychiatrist suggested he would benefit from a bit more independence. Our son moved into a group home operated by Coast Mental Health, where he stayed for nearly 10 years. When government funding structures changed, he was accepted into a supported housing environment. This turned out to be an advantageous move; for the most part, he has thrived there.
Since our son became ill, there have been many medications. Some of these have had unpleasant side effects or have caused additional mental health and physical problems. But each time he was discharged from the hospital, he came home on better medications. The fact that he knew his apartment was there for him buoyed his spirits and helped his mental and emotional state throughout his hospital stay.
At his apartment complex, a support worker is on site five days each week. There are emergency numbers available for residents and families to contact on the other two days. Periodically the residents' apartments are inspected for cleanliness and tidiness. A clean, well-cared-for apartment indicates that the tenant is healthy and prides himself on taking care of his surroundings.
Our son has contact with his support worker almost daily. They set up time for informal "chats," in which he can bring up any housing or other concerns he may have, such as questions about maintenance or relationships with neighbours. These chats also give the support worker a sense of his mental state. If she senses something is wrong, she calls us or the mental health care team that works with him.
Because he has a secure building, our son feels safe and interacts well with the other apartment residents. One resident cuts his hair for much less than he would pay at a regular barber shop. The presence of a piano and a television in the common room downstairs (both donated by grateful parents) encourages residents to spend time together. Once a week, there is a communal meal in the dining room; residents can sit down with others to share food and conversation.
Since moving into his apartment, our son has learned to cook his own meals and to shop to look after his needs. He does his own laundry in the washers and dryers provided. He can buy his own clothes and get alterations done, knowing he will look presentable in public. This might not sound like much for a grown man to be able to do, but after losing these abilities initially after his illness, it is very gratifying for him to be able to do everyday tasks. Even mundane things (like being able to put out his own garbage and recycling in the proper bins) give him the confidence that he is living a normal life. And he always knows that at the end of the day he can relax, plan for tomorrow and get a good night's sleep in a supportive, caring atmosphere.
I only wish there were more facilities like this one; it has been instrumental in keeping our son well and happy, and this sort of opportunity should be available to everyone who needs and wants it. Because of his stability in health and housing, he is able to visit other neighbourhood homes and go on various outings. He is also able to attend classes at the local branch of the Canadian Mental Health Association (CMHA) to learn computer skills. In fact, he is such a quick student and naturally such a good teacher that CMHA staff suggested he start sharing his knowledge by teaching computer skills to others. This kind of social interaction is key to his continued health and well-being. He is living the way many people do, and he is enjoying it.
Not enough can be said about the support staff that work to keep people grounded and aware of their abilities to overcome upheaval in their lives. Recovering and re-establishing a fulfilling and normal life with the challenges of mental illness is not always a smooth road. One of the biggest challenges people face when mental illness strikes is the loneliness and isolation they experience. Our son's relationships with friends were initially strained as he came to terms with his illness and how much detail to share with others.
Once his medications, health and housing had stabilized, he could focus more on his healthy interactions with other people. Slowly, he has rebuilt the friendships that are important to him. By chance, his attending psychiatrist was a medical school colleague. This discovery had an enormous positive effect on our son's well-being and helped to normalize therapy sessions. Another important relationship has been the friendship our son developed with a CMHA volunteer who worked with him in the 1980s when he first became ill. This friendship has remained constant throughout his recovery. Knowing that he has the support of other human beings—and that they need his support and friendship too—–helps keep him grounded.
Support and housing go hand in hand. Together, they are the answer to many people's problems. Supported housing saves money (by decreasing the need for expensive hospitalization) and provides those with mental health issues a safe place to live. This makes them less vulnerable to mood swings and depression. It also helps protect them from people who might misuse or take advantage of them.
The progress that our son has made is enjoyed by us all. He is an active member of our family again. He makes independent decisions about his own life, and about getting together for family events and remembering special occasions. He participates fully in life, in all aspects. In other words, he's back. We are so grateful for his perseverance and for the support of the system and the people who made his recovery possible.
About the author
Lucy is a retired Special Education Teacher who taught many years in Vancouver, including on the children's psychiatry ward at the Health Centre for Children (now BC Children's Hospital). After retirement, Lucy became active in mental health advocacy and joined the BC Schizophrenia Society, for which she served as president for three years