How it helped me in my battle with depression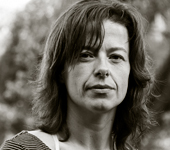 Six years later, my diagnosis had become more severe: recurrent refractory (i.e., hard to treat) major depression with a concurrent disorder (alcohol abuse). I experienced worsening depression and anxiety, suicide attempts, brief recoveries and repeated committals to psychiatric wards around the Lower Mainland, including five lengthy stays at Riverview Hospital. At Riverview, many different medications were tried and for the most part they failed.
After my first suicide attempt in 1988, doctors at Riverview suggested electroconvulsive therapy (ECT). Initially, I believed electroconvulsive therapy was like the scene in the movie One Flew Over the Cuckoo's Nest where Jack Nicholson's character convulses violently after being shocked while still conscious. This used to be the case, and it was the only perception I had of ECT.
My doctors, however, explained very clearly to me how the procedure would be done, and my fear changed to a more educated awareness. Between 1988 and 2009, I had at least 10 courses of ECT, at several different locations, both while in hospital and on an outpatient basis. The courses varied from six to 12 ECT sessions per course. My treatments were usually done on Monday, Wednesday and Friday mornings each week.
Knowing first-hand what ECT is like, I always try to reassure people who are about to have their first treatment. I tell them that the worst part is the IV insertion, and after that it's a 'piece of cake.'
So what is ECT like?
Here's what happens on an ECT morning: You get up around 6 a.m. and can't have any breakfast, coffee or even water until after the treatment. Also, morning meds are not taken until after the treatment. Your vital signs are taken by a nurse and, once you are on a gurney and covered with a warm blanket, an IV is inserted—unlike Jack Nicholson's character McMurphy, you are put to sleep for the procedure!
After the anesthetist puts you to sleep, the psychiatrist performs the actual ECT treatment (see sidebar). In five to 10 minutes, you wake up. Then you recover for a further 30 minutes before being brought back to the ward by a nurse. Finally, you can have breakfast, coffee and your meds at around 9 a.m.
The only downsides for me were some short-term memory loss upon awakening from the anesthetic; this usually only lasted for an hour or two. And I did have headaches after the treatments.
The upside of ECT for me
My experiences with ECT were definitely positive. ECT always helped to bring me out of my suicidal depressions—it provided a relief from the intensely destructive symptoms that nothing else could. After a few treatments in a series, I was usually able to begin to participate in ward activities such as occupational therapy or group outings—the first seeds of hope were planted. I guess that's what ECT always gave me—hope that I would once again be able to cope with my mental illness.
After a complete series of 10 or 12 treatments, I was always less depressed than when the treatments began. For me, the benefits of ECT far outweighed the negative aspects, which were few.
The attitudes of others regarding ECT varied. My parents were incredibly supportive throughout my struggles with mental illness—they witnessed first-hand how ECT affected my mood in a positive way. They sensibly believed that ECT was a useful tool in combating depression.
Some people in my life didn't even know that ECT was still used. Other people thought and expressed to me that it was "barbaric"—why would I subject myself to such a thing? I have since been able to tell these people about the life-saving benefits of ECT and how it has helped me in my recovery.
From 'refractory' to remisison
Today I am free of symptoms, taking care of my body and working full-time—things that I thought were not possible! My journey to wellness, however, has been a long walk on a very bumpy road.
In 1999 during one of many stays at St. Paul's Hospital, a cocktail of medications was found, through trial and error, which began to improve my mood—though I still had many hospitalizations after that. The doctor that succeeded in finding this effective combination of meds also used ECT to treat my chronic depression. This combination of meds and ECT gradually led to a more stable life, with fewer and fewer trips to the hospital.
My last hospitalization was in 2007, and my last ECT treatments were in February of 2009. To this day, however, I am still taking that cocktail, under doctor's orders. In 2010, also at my doctor's urging, I began exercising regularly. I had quit smoking in 2007 and was 60 pounds overweight.
After many unsuccessful attempts at starting to exercise, I decided to take it seriously and joined a gym. I eventually lost the 60 pounds—and that regular exercise began my road to remission. My mood is always elevated after exercise, with those hormones, the endorphins, doing their work. Exercise is my reliable stress reliever.
If you're wondering whether ECT might help you, I'd suggest talking with your psychiatrist openly and honestly. For me, a combination of ECT and the right medications was the answer.
I hope, through sharing my experience with ECT, that I have made a dent in the massive wall of stigma that still surrounds mental illness in general, and electroconvulsive therapy in particular.
About the author
After years of recurrent depression, Teri is now in remission. She began volunteering at the Mood Disorders Association of BC in May 2014, and recently started working there full-time. Teri enjoys journalling, reading and exercising