Odds were against me, but surrender to my Higher Power brought the help I needed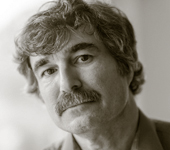 Mental illness and alcoholism has run in my family for many generations. Fifteen years ago, at the age of 37, my brother Eric took his life by leaving his car running in the household garage. Eric's mental illness was undiagnosed. He did go to the hospital during an episode of mania, but the doctors didn't feel Eric was a danger to himself or others, so they sent him home. The next day his wife found him dead in the garage.
It was my mother's genetic makeup that carried the mental illness gene to both Eric and me. My mother had three sisters and a brother. Neither my mother nor her brother suffered mental illness, nor did my other two brothers.
Six months after Eric died, my Aunt Nancy took her own life in the same fashion as Eric—she was found passed away in her garage. Aunt Nancy was a heavy drinker and had had bouts of mania and depression, but was never diagnosed with a mental illness. However, she did pass on the bipolar gene to one of her sons.
My Aunt Alleen suffered mental illness and took her life 20 years ago—by driving at a high speed off the end of a pier.
My Aunt Mary was severely inflicted with mental illness in the 1950s. Since there were no medications to treat manic depression, she spent a large part of her life in Riverview Hospital. She eventually died there. (It wasn't until later that lithium was proved to be a medication that worked as a mood stabilizer.)
My struggle with bipolar illness and alcoholism began 32 years ago. Since then I've been certified against my will more than 20 times, each time spending six to eight weeks in hospital. This happened all across Canada—in Toronto, Montreal, Winnipeg, Calgary and Vancouver.
My journey started in Mississauga
During high school I made friends who were into playing competitive ball hockey and drinking beer—lots of beer! At the end of my first year at the University of Western Ontario, I only passed one course due to my budding alcoholism. So, I decided to make my mark in the business world.
Within two years I had a bright future as a salesman in a company that grew to become the largest business forms distributor in Canada.
In 1983, at the age of 23, I had my first manic episode. I'd never been late but suddenly started arriving at work late, obviously with no sleep and with signs of heavy drinking. My employer became concerned that I was overworked and suggested I take some time off. But I wasn't overworked—I was experiencing my first bout of psychosis (loss of contact with reality, typically including delusions, hallucinations and disorganized thinking).
There are many symptoms of mania and depression... these are the ones I experienced during my illness:
I rarely slept—the mania kept me awake, and I also felt that if I fell asleep I'd die. Despite only a few hours of sleep, the next day I'd have lots of energy.

I spent large sums of money.

I had "delusions of grandeur"—I believed I was going to be the next prime minister of Canada, for example.

My thoughts turned to an inappropriate quest for sexual encounters.

I was irritable and hostile—I once provoked a fight with my brother for no reason.

When depressed, I lost interest in doing things I normally enjoyed. I had no energy and rarely got out of bed.

I heard voices.
There is no way to sugar-coat my first experience with hearing voices:
A voice in my head said He was God. God told me to make my way to the QEW* highway in Toronto. So I did. Then He told me to look for a break in traffic and run to the middle of the highway. So I did.
God said, "I'm going to teach you a lesson in faith." He told me to start running with my back to the traffic. Then He said, "I will tell you when to run across the highway—without looking!" He then said, "Go now!"...
But I didn't go. I turned to look at a stream of cars roaring by and said, "F-- you, God."
This was the beginning of my journey away from God.
That 'demon' alcohol
Because of our family history with mental illness, my parents suspected I was having a manic episode. They took me to the Clarke Institute, a psychiatric hospital in Toronto. I was diagnosed with bipolar 1 illness and spent six weeks in hospital.
Upon discharge, my psychiatrist explained that I had a very serious mental disorder called bipolar 1, and I would have to stop drinking. I said, "Surely you don't mean beer?"
I couldn't envision a life without alcohol. Every activity I did involved drinking copious amounts of beer, and when I began my career in business, scotch.
We had an office in Montreal and Toronto, which required me to travel back and forth regularly. It was the perfect set-up—money was no object. I drank and dined in fancy lounges and restaurants at my leisure. After an expensive meal, my business colleague and I visited local night clubs in pursuit of women until 3:00 am. I would be insanely drunk.
In 1991, my employer did his best to keep me working, but eventually I couldn't meet the demands of a busy printing company, and was let go. It was devastating not being able to work and live the high end lifestyle that I was accustomed to; CPP disability payed only $900 per month.
I was so sick that at the age of 33 I moved from Toronto back to White Rock, BC, to live with my parents. And not only had I lost my relationship with my business colleague, but I then lost the trust of my parents, who feared getting a call from the authorities telling them I'd died from an alcohol-related incident.
Sometime after moving home, my parents gave me a letter. Here are a few highlights:
August 26, 1993
"Your mother and all of the family have asked you to seek professional counselling, but to date we have seen no evidence that you intend to do so. You must be made to understand the devastating and negative effect you are having on our lives—how much longer can we continue in this fashion?... Should your next episode of illness be induced because of alcohol, you will be abandoned—get help now!... go with God and maybe He'll help you—Love, Dad."
That day was the most important turning point in my life. The word "abandoned" shook me to the core—and I woke up.
I went home and called Alcoholics Anonymous (AA). Somewhere deep in my subconscious I knew people with a drinking problem went to Alcoholics Anonymous. That same night I went to my first AA meeting.
The 12 Steps saved my life
So, what is an alcoholic? An alcoholic is someone like me who, despite warnings from doctors, family and friends that I may die due to my mental illness and/or alcoholism, continues to drink. Aunt Nancy's son Jamie was diagnosed with bipolar illness and was told, like me, that he shouldn't drink. It was explained to him that if he mixed alcohol with medications, the doctors wouldn't be able to determine the best course of action to treat his bipolar illness. My cousin Jamie is not an alcoholic, however. When he became aware that he had a mental illness, he listened to the doctors—and just stopped drinking.
The 12-step program and fellowship of Alcoholics Anonymous saved my life. The only requirement for membership in AA is a desire to stop drinking. The basic premise of recovering from alcohol addiction is found in Step 3: "Made a decision to turn our will and our lives over to the care of God as we understood Him." When I asked my Higher Power to help me stop drinking, the help came. I no longer had any craving for alcohol. I found my way back to God.
Over the first six months of recovery, I had made a number of friends in AA who took the time to help me understand the AA program of recovery. It was recommended that, right from the start of getting sober, I work with a sponsor. A sponsor is an AA member who guides the newcomer on how to recover from a seemingly hopeless state of mind and body. My sponsor suggested I make an appointment to see an addiction doctor.
I took the suggestion and began seeing an addictions doctor (an MD who specializes in seeing patients with addiction issues), who was also a recovering alcoholic. For some reason this was comforting to me.
After six weeks of my assessment, this doctor recommended I sign myself into the Maple Ridge Treatment Centre, where I did a four-week residential treatment program. At the time, MRTC offered a 12-step approach.
In treatment I had a profound mental shift: I no longer denied the fact that I was indeed in the late stages of alcoholism. I surrendered fully to my disease. I was ready to do whatever it was going to take to heal my mind, body and soul.
For the last 22 years I have attended AA meetings, first in Vancouver and then in White Rock. I am extremely grateful for the Alcoholics Anonymous program. AA put me on a path of self-discovery. Today—I know who I am.
Other treatments and practices that have helped me heal my life
Over twenty years ago I started to see a well-respected psychiatrist who specializes in treating mood disorders. Because I was sober, he was able to begin the process of finding—through trial and error—which medications worked best for me. Over the years, he has been by my side guiding me through mania or depression. Currently, my medication regime includes mood stabilizers, antidepressants, antipsychotic drugs and dexedrine.
One of the things I did to augment my recovery was meet with a counsellor for two years. I was able to work through some troubling family-of-origin issues. Thanks to AA and counselling, I'm free of the hellish addiction to alcohol.
Ten years ago a friend invited me to try a form of meditation called Ascension. I've been practising ever since, including meeting weekly with other people (non AA) for group meditation. (If you're interested in knowing more about Ascension, go to www.thebrightpath.com.)
We have 50 thousand thoughts per day swirling around in our head. Meditation has allowed me to slow my thoughts down considerably.
When I meditate daily, I'm able to check my thinking. I ask myself, "Do my thoughts include any signs of mania or depression?" There was a time during one of my meditation sessions that I knew I was manic. I called my psychiatrist and we adjusted my medication. I caught the mania in time and avoided another trip to the psychiatric ward.
From receiving to giving: Support is crucial
The support of my family has been crucial in my recovery. Even in the darkest times—when they were at their wits' end and my dad wrote that ultimatum letter—they never gave up on me. My mother was involved in the grassroots beginnings of the Mood Disorders Association of BC (MDA) and helped me to access my psychiatrist. She also started an MDA support group in White Rock for me to attend.
Over the last 30 years, I have been a good student of recovery. Healing mind, body and soul took time, but it has led me to a healthy and prosperous life. I'm now comfortably retired. I spend my time helping alcoholics who are new to AA achieve sobriety. I've found this to be extremely rewarding. Often, I give people who are dually diagnosed information about the Mood Disorders Association of BC. I've referred many who require the help of a mood disorder specialist. This too, is very rewarding. (MDA has a Group Medical Visits program that can really expedite access to medical help: www.mdabc.net/group-medical-visits.)
Many thanks to Visions for allowing me the opportunity to share my story. Mental illness and alcoholism is a part of the fabric of our society. Many suffer in silence. We need to educate families, friends and people in the workplace to speak out about the illness. Recovery is possible—I'm proof of that.
* Queen Elizabeth Way (QEW) is a busy highway that connects Toronto to Niagara Falls and Buffalo, New York.
About the author
Mark has 32 years of experience recovering from bipolar 1 and alcoholism. He now supports people with alcohol addiction, who are new to Alcoholics Anonymous, find sobriety. Mark has a long association with the Mood Disorders Association of BC (MDA), and refers AA members with a dual diagnosis to MDA