Community in a digital age
Reprinted from the Growing Up In a Digital World issue of Visions Journal, 2023, 18 (1), pp. 8-9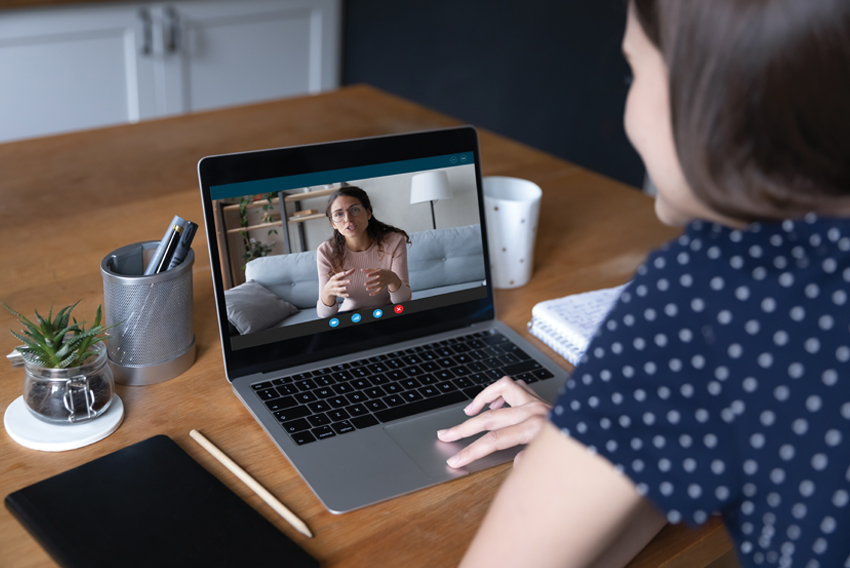 At Foundry BC our goal is to provide youth with a safe space where they can access all their health and wellness services without going to a variety of clinics or telling their story over and over again. With more people choosing smart phone and web-based content, we knew Foundry needed a new way to connect with youth. So when COVID-19 hit, we jumped into action: we fast-forwarded online programming that had already been in the works and launched the free Foundry Virtual BC app.¹
Through the app or our web portal² youth ages 12–24 can:
schedule sessions with counsellors or peer support workers
connect with employment and education services
join virtual groups
access Indigenous Navigation and Wellness services for culturally appropriate support
meet with a health care service navigator for support accessing primary care
speak with a nurse practitioner regarding physical, sexual and mental health care options
drop in online to access counselling, peer support and service navigation
In her work with Foundry, Miranda has been a strong advocate for peer support. Recently, Sierra Turner, Communications Coordinator for Foundry Virtual BC, asked Miranda about the transition to offering virtual support.
ST: What has the experience been switching from in-person to online service delivery?  
MT: After doing peer support in person for many years it felt strange shifting to an online service delivery method. When working in person, it's possible to physically meet youth where they're at, be it in hospital, at a treatment centre, in the community or at a Foundry centre. We can reduce barriers by walking alongside youth as they work towards an overwhelming goal, like setting up a bank account or learning to ride the bus.
So I felt hesitant, at first, unsure whether I'd be able to provide a similar level of support. But I quickly learned that providing peer support in a virtual environment still allowed me to meet youth where they're at—just in a different way. For example, many of the youth who come to us either don't have in-person services accessible to them or are too anxious to go into a physical space and ask for help. We could suddenly reach youth who wouldn't have sought out help otherwise, while also supporting youth who found it easier to reach someone from their home, if transit or their location is a barrier.
It's also interesting to see how youth engage with us in a virtual environment. Since Foundry Virtual's services offer video, audio and chat messaging options, youth are able to book appointments based on their comfort level or the physical space they're in. We've had youth connect with us from their phone while on a hike, from their high school cafeteria or at home in their bedroom. Our main goal is to ensure that youth feel that they can talk to us wherever they are, however they want.
ST: How has the online landscape changed over time for youth in terms of health supports?
MT: As an integrated youth service, we can support multiple aspects of a young person's well-being. Many of the youth we have connected with are socially isolated and struggling in silence with a variety of issues, including school stress, body image, disordered eating, chronic pain, self-harm, substance use, anxiety and depression. Based on the overwhelmingly positive response we're getting,³ we know virtual services can feel like a safer, more manageable first step towards asking for help. Folks have also reported significant changes in feeling less lonely. We've seen that attending groups virtually can give youth an opportunity to socialize while developing skills and resiliency.
We've also noticed virtual services are filling gaps. We're more accessible, especially to those who live in rural or remote communities. Some youth from diverse populations, including IBPOC, 2SLGBTQIA+ and youth with disabilities, find our virtual services more inclusive and a better fit for their needs. Other youth have shared that, due to stigma, they sometimes feel uncomfortable walking into a physical space designated for mental health support. By using virtual services, they now have the option of easing in by starting the connection process online.
ST: What challenges or successes have you experienced?
MT: Chat and audio sessions were challenging at first. It was hard to gauge how someone was doing without seeing their body language. In chats, messaging back and forth can result in a delay or even misinterpretation. Over time, as a team, we have figured out what questions to ask to fill in the gaps where non-verbal communication would have helped.
In terms of successes, we don't want to take all the credit and say something was my success or our success as a team. It's the youth who are taking a step out of their comfort zone to ask for help; they're creating their own success. We just facilitate that process, helping guide youth on their journey.
It's been incredibly rewarding to see youth work so hard to do things they have either avoided or were too afraid to do for so long. We have seen youth connect with service providers after being let down many times, transition to in-person services despite hesitation, reach education or career goals and so much more. We are so proud of them, especially because many of us as peer support workers have been through similar struggles and can understand their challenges first-hand.
ST: What feedback have you received from youth?  
MT: Youth have shown so much gratitude. It's amazing to hear that someone is feeling better than they ever thought possible, that they are finally developing friendships or that they're relieved to have addressed some of the stressors in their lives. As peer support workers, it's particularly rewarding to have a youth speak to the helpfulness of us sharing our lived experiences, and how they feel less alone knowing someone else has been through it. In this work, it's important that we ask for constructive feedback as well; if a youth didn't feel supported in the way they needed to be, we can adapt to more appropriately meet them where they're at.
* With questions by Sierra Turner, of Foundry Virtual BC.
Related resources
Organizations
Foundry BC offers integrated and collaborative health and social services to youth at 13 centres across BC. Foundry Virtual has approximately 40 service providers offering help seven days a week, from 1:00 a.m. to 9:00 p.m. If youth want same-day support, we offer drop-in counselling and peer support Tuesday to Thursday, from 2:00 p.m. to 6:00 p.m. If youth can't access the app or prefer not to, they can reach out for services through our online portal. We also offer free services for caregivers, including caregiver counselling and family peer support. Curious to learn more? Visit foundrybc.ca/virtual or email [email protected].
About the author
Miranda Tymoschuk has been a peer support worker for seven years. Prior to her work with Foundry Virtual BC, she supported peers in a variety of settings and assisted in developing curricula and training other peer support workers. She hopes to become a doctor while also learning from life with PTSD, chronic illness and disability
Footnotes:
Download the Foundry Virtual BC app through the Apple App store or Google Play. Foundry BC's in-person services are now back and available alongside virtual ones.
Between April 2021 and May 2022 close to 4,000 individual youth accessed Foundry's virtual services, making nearly 9,000 visits.