Reprinted from the Intergenerational Trauma issue of Visions Journal, 2023, 18 (2), pp. 5-7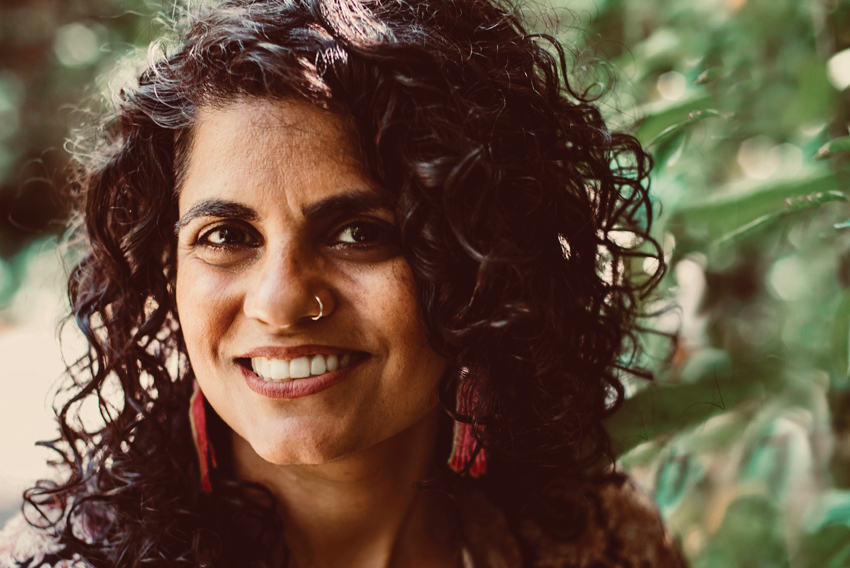 My father was born in 1947, the year India became independent from the 300-year British occupation. It was a time of great upheaval and violence. While he did not often speak of his early life, I felt my father's ghosts emerge when he would drink alcohol or get angry, violent, sad or anxious. Oddly, I felt the pain he carried. But what was this deep-seated sorrow I felt? Was it possible I could feel the trauma my family carried in my father's body?
As a second-generation Punjabi immigrant (born in Canada to immigrant parents), I grew up watching my family navigate Canada's settler systems as perpetual strangers, even as they longed for the familiarity of their homeland of India. I witnessed my father struggle with addictions and mental health challenges, leading to his last two years of illness and eventual passing last year. Often I ask: what do we inherit from our families that lives on in our memories and blood?
I have worked as a community-engaged researcher and practitioner in the social service field for over 25 years. My work reflects a desire to understand these questions and survival stories in my family and in the Punjabi community. Below, I share some insights about intergenerational trauma that I have gained through my work.
Historical tragedy leads to new questions
In 2004 I came across the writings of South Asian feminists who had gathered the stories of women who survived the 1947 partition of India.1 I felt my deep-seated sorrow resurface as I read these books.
Before the British left India, the country was divided into two nations. Muslims were forced towards what is now known as Pakistan, and anyone who was not Muslim was forced towards India. My grandparents and father were part of the convoy of people who left possessions and community in what is now Lahore, Pakistan, to walk across the border to Himachal Pradesh, India. Growing up, I knew only that my grandma and father carried a lot of grief about this time.
But as I read those narratives of survivors of the partition, I understood the silence surrounding my family's experiences: thousands of people were displaced and murdered, and women and children were kidnapped and sexually assaulted (see sidebar, next page). My father was only a few months' old when my grandmother made the journey towards India; my grandfather was displaced for over a year trying to find a way back to his family.
One of the few stories my grandmother shared was how she had thought my grandfather must have died during the migration until he appeared one day, haunted by what he had witnessed. He lived just five more years, leaving my grandmother alone to raise three children. A trail of trauma followed my father and grandmother as they migrated to Canada.
Those feminist writings led me to undertake a research project in which I talked to other second-generation Punjabi women who had a similar desire to make sense of the past. These women connected their parents' and grandparents' stories of the partition to current impacts like addictions, mental health issues, family violence and honour-related violence.2 They also talked about the profound resilience and resistance they observed in their family. The women said they carried this resilience in the present as they struggled with racism in Canada and patriarchal expectations among family and community.
Researchers have found that historical trauma has unique impacts. This form of trauma refers to harm an individual, community or generation experiences from a traumatic historical event. Studies show survivors must live with painful memories and work to make meaning of incomprehensible violence.3 This happens over time, bringing lasting impacts on how traumatic memories are transmitted to subsequent generations. Giving meaning to traumatic memories can also lead to healing.
Children and grandchildren of survivors also seek meaning in historical traumas that took place before they were born. However, they often face a cloud of silence. Sitting with survivors and hearing their stories is one way to penetrate this silence. Another means is through witnessing. Witnessing work involves survivors sharing their stories in a private, public or group setting in whatever way makes sense to them—without judgement or questions from the listener. Often survivors find relief in indirect, artistic expression, like in murals, plays or fiction. In the process, survivors witness their own strength and resilience, while also feeling seen and heard.
The women in my study recognized both the pain and tremendous resilience in their families, and how that strength had been passed on. This was a powerful outcome and fuelled my desire to continue similar research work. I could see the power of witnessing intergenerational stories of what Anishinaabe theorist Gerald Vizenor calls survivance—his term for what happens when people go beyond survival to embody resistance.4
Nearly two decades into my work, I continue to ask research questions that dig deep into family violence and concepts like "honour" and "shame" as they show up in the Punjabi community.
Intergenerational blood memories
The Indigenous author N. Scott Momaday describes blood memory as "the capacity to remember things beyond our corporeal existence."5 This concept gives children and grandchildren of survivors of violence, trauma and genocide the language to name how intergenerational trauma can be felt deep within one's blood. I recently completed a study with Indigenous youth who had aged out of the child welfare system, looking at how these youth were connected to their Indigenous culture while in that system.6
I learned that the youth had felt a deep memory emerge and a profound sense of grief and loss when the remains of 215 Indigenous children were found in unmarked graves on residential school grounds in Kamloops in 2021.7 Indigenous youth who had aged out of care felt a connection to the children's unmarked graves. One youth said, "My spirit recognizes them."
As we expand our understanding of intergenerational trauma, it is essential to give space for children, grandchildren and even great-grandchildren to be a part of the healing and grieving process, while recognizing intergenerational memories that shape today's lived experiences.
Inheriting colonial memories and ongoing violence
How do we acknowledge the intergenerational impact of colonialism? This question also continues to show up in my research projects. Many immigrant and migrant racialized communities arrive in Canada with experiences of state violence in countries that endured colonial oppression. I explore how they go on to experience systemic racism in Canada and how they demonstrate resistance.
When I begin tackling some of the everyday issues that Black, Indigenous and racialized immigrant communities experience in the West, including mental health, addictions, poverty and family violence, I keep in mind the inherited colonial memories that live in the blood and bones of these communities. I keep in mind the colonialism, racism and oppression that are baked into the fabric of our society and the importance of decolonizing these systems.
What emotions or trauma do we inherit from our families that live on in our memories and blood? I circle back to the question as I think about what I have learned from my research. I now see my family as warriors who have passed down more than just intergenerational trauma to their children or grandchildren. They've also given us the strength and resilience to survive and continue to fight.
Related resources
In August 2022 we marked the seventy-fifth anniversary of the end of British colonialism in India and the violence of the partition. On a collective level, South Asians are starting to talk about that trauma and its intergenerational impacts on generations of survivors. The following articles are recent examples of this collective conversation:
Here are some key resources to learn more about partition:
"Muslims and Hindus, men and woman: Communal stereotypes and the partition of India," by Urvashi Butalia, part of the edited collection Women and the Hindu right: A collection of essays, published by Kali for Women (T. Sarkar & U. Butalia eds.), 1995.
The other side of violence: Voices from the partition of India, by Urvashi Butalia, published by Penguin Books, 1998.
"A necessary journey: A story of friendship and reconciliation," by Urvashi Butalia, published in the journal Alternatives: Global, Local, Political, 27(20), 147–164, 2002.
Glossary
By Visions staff
Colonialism: Displacing people from their land, culture, identity, and power to benefit an outside force seeking control. Colonialism includes the beliefs, philosophies, and politics that one group uses to claim their superiority over another group. Learn more in this brief chapter from BC writers on colonialism and colonization: opentextbc.ca/indigenizationfoundations/chapter/43.
Decolonization: The ongoing process of recognizing, challenging, and removing colonial powers, systems, and processes. For more on decolonization, watch A Beginner's Guide to Decolonization by Kevin Lamoureux at TedXSurrey at youtube.com/watch?v=GFUwnMHN_T8.
Oppression: Devaluation, differential treatment, and discriminating against one group to benefit a group holding power. For more on oppression, see Systems of Oppression by the Anti-Oppression Network at theantioppressionnetwork.com/resources/terminologies-of-oppression.
About the author
Mandeep is a second-generation immigrant currently working and raising her children on the territories of the lək̓ʷəŋən and W̱SÁNEĆ peoples. She is an associate professor in the School of Child and Youth Care at the University of Victoria. Mandeep's research focuses on immigration, racism and family violence. She is humbled to work with racialized and Indigenous communities across Turtle Island
Footnotes:
See, for example, Menon, R., & Bhasin, K. (1998). Borders and boundaries: Women in India's partition. Rutgers University Press.

Part of the larger global phenomenon of violence against women, honour-related violence takes place within communities where relatives may believe that violence is justified to uphold the value of honour. For more information, see: fcssbc.ca/sf-docs/r2p/2018_mucina.pdf.

Danieli, Y. (1998). International handbook of multigenerational legacies of trauma. Plenum.

See Vizenor, G. (Ed.). (2008). Survivance: Narratives of native presence. University of Nebraska Press.

Palmer, J. (Director). (2019). "M. Scott Momaday: Words from a Bear." [Documentary] PBS American Masters, S33 Ep12. Clip available from: pbslearningmedia.org/resource/momaday19-blood-memory-oral-tradition-video/blood-memory-native-american-storytelling-and-the-oral-tradition-n-scott-momaday.

Wright-Cardinal, S., Mucina, M.K., Mowatt, M., Mussell, D., Mowatt, G., & Stirling, D. (Forthcoming). Gathering stories: Cultural connections for Indigenous children in care. BC Ministry of Children and Family Development.

Dickson, C., & Watson, B. (2021, May 27). Remains of 215 children found buried at former B.C. residential school, First Nation says. CBC News. cbc.ca/news/canada/british-columbia/tk-eml%C3%BAps-te-secw%C3%A9pemc-215-children-former-kamloops-indian-residential-school-1.6043778.