Challenges of helping immigrant parents with substance use
Reprinted from the "Responding to Feelings" issue of Visions Journal, 2021, 16 (4), pp. 28-30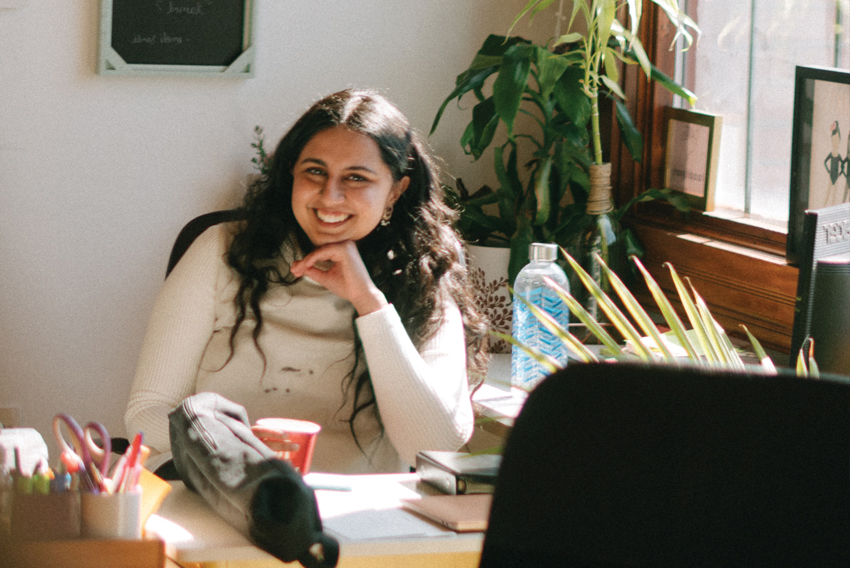 Harpreet Kaur* was a high-performing 22-year-old student at a leading university when she was tasked with helping her father seek resources for his alcohol addiction. Being a health sciences student, she expected to access the best resources to support him. To her surprise it was nearly impossible to find culturally competent care in Vancouver.
Immigrants make up almost 22% of Canada's population.1 Yet resources to meet their specific mental health needs remain scarce. Social scientists use the term healthy immigrant effect to describe how immigrants tend to arrive in Canada healthier than their Canadian-born counterparts but gradually lose their excellent health status the longer they live here. This is increasingly true with regards to mental health status.2 The immigration experience often includes isolation, language barriers and racism, which contribute to people developing mental health issues. People may not accept that they have an issue with substance use, and this can be a barrier to getting support. Normalization of substance use, particularly alcohol, can also be a barrier. Even when someone accepts that they have an issue, structural barriers, stigma and fear still come into play.
A variety of emotions may come up for children of immigrants who support a parent struggling with substance use. For example, the fear of speaking to the parent about their substance use and receiving an angry or even violent reaction can cause anxiety. In initiating this kind of conversation, your goal might simply be to communicate concern for your parent's well-being, not to convince them that they have a problem. Neither person should be intoxicated during this conversation. If your parent invalidates your concern, having them agree to another conversation in the future may be helpful. You can also consult those who are immediately impacted by this issue, including family members in the same household. Try to make sure these people are heard. A respected family member might lead the conversation. In these interactions it is important to remember which aspects you can control and which you cannot.
Communication is not always the ultimate answer, however. Understanding varying and intersecting contexts is also important. A parent's life experiences, traumas and coping strategies may be different from a child's. A parent's priorities may be different. Studies have shown that immigrants prioritize providing help for practical needs, like money, education and community social support. Understanding the underlying reasons for substance use issues is key.
Substance use issues can have multiple roots. Parents' life experiences change how they understand mental health. Overvaluing Eurocentric ideas about mental health is a subtle form of racism that invalidates other viewpoints and cultural contributions. Eurocentric understandings of mental health are positioned as superior to others. This hierarchy reproduces colonial ideas of superiority of certain cultures over others.3 We have to ask: who is given the power to define psychology? Whose voices are being included in that definition?
Resources for first generation immigrant communities are far fewer than those available to second generation Canadians. Why? Newcomers need help in languages other than English or French, yes. But the real reason lies in the perception among substance use professionals that culture is a deficit. Many therapists see culture as a marker of difference. Here in Canada, they imply, you can be Eurocentric or non-Eurocentric, with Eurocentrism standing superior. It's no surprise that communities grapple with or internalize this idea, with consequences for immigrant mental health. Leading with empathy and attempting to understand individual circumstances and worldviews, as opposed to simply viewing communities as fitting into monolithic categories, can help foster a true helping relationship.
Compared to navigating the Canadian health care system, having a parent admit they have a problem is the easy part. The first step is often to visit a family doctor for a referral to substance use support. For many, including Harpreet, health professionals' inability to understand how a parent's context informs their relationship with alcohol is extremely frustrating. Harpreet eventually located a Punjabi-speaking counsellor for her father, but she can't imagine what it would be like for parents who do not have family  support.
More tailored programs are needed, like the Roshni Clinic in Surrey, BC, which supports South Asian communities in addressing problems associated with alcohol and drug use. Harpreet explained that, "Simply receiving help from someone that looks like you makes a world of difference." In fact, receiving care from individuals within a community has been proven to be twice as effective compared to support from someone outside the community.4
Right now, individuals have to create their own resources for their communities. Like the Roshni Clinic, Asra: The Punjabi Alcohol Resource5 was born from this reality. Asra was established through a research collaboration between UBC and Fraser Health that showed many Punjabi individuals who experience alcohol use disorder (AUD) have difficulty seeking help and accessing resources due to denial, lack of recognition of AUD, stigma and lack of culturally appropriate resources. Now, Asra is a starting point for families struggling with alcohol, providing information on addiction, withdrawal and harm reduction in Punjabi and English. Asra also keeps a comprehensive list of "Punjabi friendly" treatment options, counsellors and organizations.
It should not be the sole responsibility of the community to create these resources. Health leaders must help. These resources must take historical, political, economic and social inequities into account; while such issues are frequently outside community control, they significantly impact community members. In Canada, where the health care system is a symbol of national pride, mental health care is still gravely neglected. Where supports are available, they almost exclusively serve the needs of white citizens, excluding Canada's diverse populations. Canada wants immigrants, needs immigrants, forces immigration when its policies contribute to global inequalities, but does not fulfill its duty to provide adequate care for immigrants.
*pseudonym
About the author
Manvinder is a community-based researcher whose work centres on religion, culture and health equity. Currently, she is investigating alcohol use in the Punjabi community as part of her master's degree in social work at the University of Toronto. Manvinder is co-founder of Asra: The Punjabi Alcohol Resource  
Ravia (she/her) recently graduated from the University of Alberta with a bachelor of arts in political science and women's and gender studies. Her undergraduate thesis researched the intersections of addiction, masculinity and the Punjabi community