A case manager's perspective on homelessness and the importance of secure housing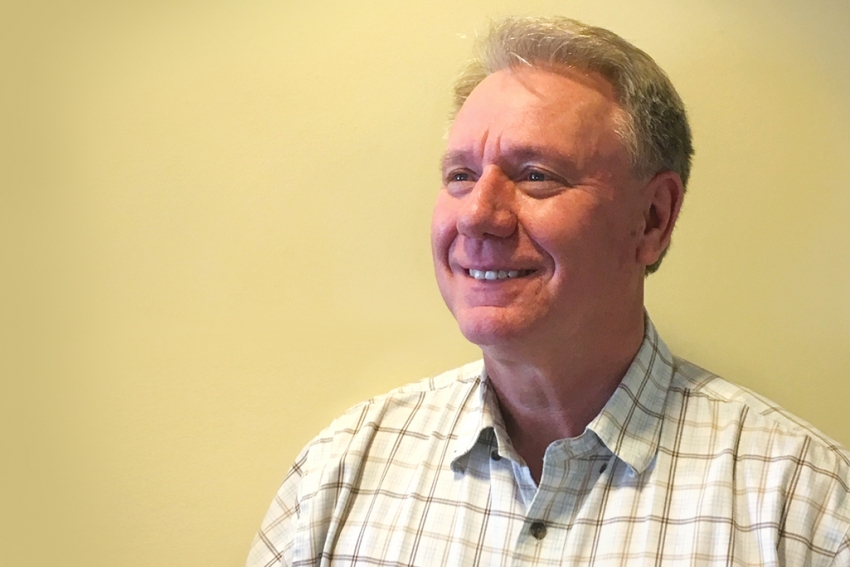 There is little doubt that having a home makes it easier for a person to manage their life; there is equally little doubt that not having a home makes for a dangerous existence.
I am a psychiatric nurse and case manager at a mental health clinic in the Lower Mainland. Four of the clinic's clients have died in recent years because they had inadequate housing—or no housing at all.
One of my clients, Norman,* had to leave his room-and-board situation because his landlord was selling the house. The landlord had told Norman and me several months in advance that the house was going to be sold. But soon after he received his notice, Norman told the landlord he was leaving and walked out, with only the clothes on his back. He had been homeless in the past, so it was somewhat logical that he would not be afraid to be homeless again. Norman didn't call me, and there was no way for me to reach him. After a period of time, as is standard in most clinics, he was formally deemed "lost to contact" and discharged from our program.
Several months later, I received a report from the police that Norman was staying mostly on a park bench on a beach in White Rock. At that time, the police offered to help him obtain services from a mental health clinic, but he declined. A few weeks later, Norman's body washed ashore on the beach. The cause of death was undetermined, but it is difficult to argue that being homeless wasn't a precipitating factor.
Les,* another former client, was connected to our clinic for about two months. Although he had been referred to us by another medical professional, after an assessment by our mental health team, we determined that he did not have a mental illness. He was referred back to Home and Community Care, which provides health services to support individuals so they can manage their health conditions at home. Les was living in a small holiday trailer in a trailer park and had been neglecting his physical health; living in the trailer during the winter months exacerbated his health challenges. Eventually, Les developed a serious bladder infection, which became septic and caused his death. It was obvious to everyone involved that inadequate housing had been a contributing factor.
Walter* came to the clinic while he was homeless. I was searching for housing for him when he suddenly discharged himself from services, saying he had a place to live with friends. That winter, Walter was found dead in an old, abandoned camper in a secluded area. It was especially traumatic for all involved because his body was not discovered until about two weeks after his death. Again, the fact that Walter was homeless and had no heat or running water in the camper was likely a factor in his death.
My fourth client, Sonya,* was also homeless, but she found space in a shelter in Surrey. Sonya had a substance use disorder that had been in remission for a long period of time. Although she had used heroin as a young person, she had not used any other drug, except alcohol, for many years. Unfortunately, there was considerable illicit drug use happening around the shelter. Being in a shelter with so many drugs easily accessible proved to be too much for her, and within a week of being in the shelter, Sonya died from a fentanyl overdose. Her relapse caused her death, but if she had not been homeless—had not had to go to a shelter—there is a very good chance that Sonya would not have relapsed and would still be alive today.
Obviously, solutions to homelessness need to be found. Yet repeating the old mantra of "we need more affordable housing" is not adequate. Homelessness is a complicated problem, and it might never be eradicated completely, but the solution requires many people and agencies working together to implement coordinated plans. Perhaps it is time to use bold actions to address this insidious problem.
Before moving to British Columbia, I lived and worked in Calgary for 38 years. My colleagues and I frequently discussed the approach to homelessness taken by the small city of Medicine Hat, Alberta. Medicine Hat's first step was to define what it means to be homeless. In Medicine Hat, someone stops being homeless if they express the desire to get off the streets. The city's commitment is that within three days of someone making their desire known to the local housing society, they will be seen by a support worker, and within 10 days they should be housed permanently because of the city's commitment to 'housing first.' This redefinition of what it means to be homeless was a bold move, and it helped to revolutionize how people in Medicine Hat viewed the housing problem. Up until that point, most people had understood "being homeless" to be (literally or metaphorically) living under the bridge. The redefinition placed the focus on the active solution—the securing of a place to live—rather than on the fact of an individual's insecure housing situation.
Another aspect of Medicine Hat's new definition of "homelessness" is that homelessness is now viewed as a temporary state, not a character flaw. In other words, even if a person is living on the streets at the moment, as long as they have a connection to a professional and a desire to get off the streets, they are not considered homeless.
Many other cities in Canada are also slowly realizing that connecting each homeless person with a case manager is an important part of the puzzle. When that happens, the homeless person becomes a client, not just someone on the street. The case manager is able to help the client connect with resources, see physicians for physical health issues, get treatment for addictions and mental health conditions, start on the journey to secure appropriate housing and get the other necessities of life—which frequently includes simply having enough to eat on a daily basis.
Left on their own, people who are homeless tend to come together for companionship and support. However, in some cases, the relationships they develop in these circumstances may not be healthy or safe. They may use drugs together, commit crimes together, live in makeshift tents together—they may support each other in dangerous situations. Sadly, all too often, when people who are homeless live together, they die together. While the support they can offer each other is well intentioned, it is not always life-saving. News reports often detail deaths that occur in tent cities where people without secure housing have congregated.1
A recent study done by Megaphone Magazine, which assists people who are homeless by giving them opportunities to work, found that people without a home experience a dramatic reduction in life expectancy—the average lifespan of someone who is homeless in British Columbia is about 40-47 years, while the average British Columbian's is 82.65 years. Megaphone's research methods have been criticized, but the fact is that if you are homeless, you are more likely to die an earlier death than if you are housed, no matter how much support you get from other people.2
It is clear from the Medicine Hat example, the Megaphone research and my own observations and experience that a relationship with a case manager exponentially improves the chances that a person who is homeless will get off the streets and eventually thrive, even if they are coping with illness. In my four years as a case manager at a community mental health clinic, my active clients are rarely homeless; however, I have had to work hard to prevent some of my clients from becoming homeless. For several of them, I have been able to help obtain a Supported Independent Living (SIL) subsidy so they can afford to live in their apartment and not be evicted. Simply helping a client find other accommodation when they have to leave their housing situation helps keep them off the street and is extremely important to their overall mental and physical health.
Thinking that the only solution to homelessness is to build more affordable housing is short-sighted. It's difficult for human beings to make large changes in their lives without help. If someone wants off the street, they need someone who has the knowledge and resources to help them. That's why case managers and other caring, knowledgeable individuals are such an important part of the equation. The housing problem requires a human solution.
*pseudonyms
About the author
Dale has been a psychiatric nurse for 40 years, in the areas of acute psychiatry, geriatrics, forensics and psychiatric emergency. Currently, he works in a Lower Mainland community mental health clinic. Dale also taught high-school English for 25 years. During that period, he taught full-time and worked part-time as a nurse