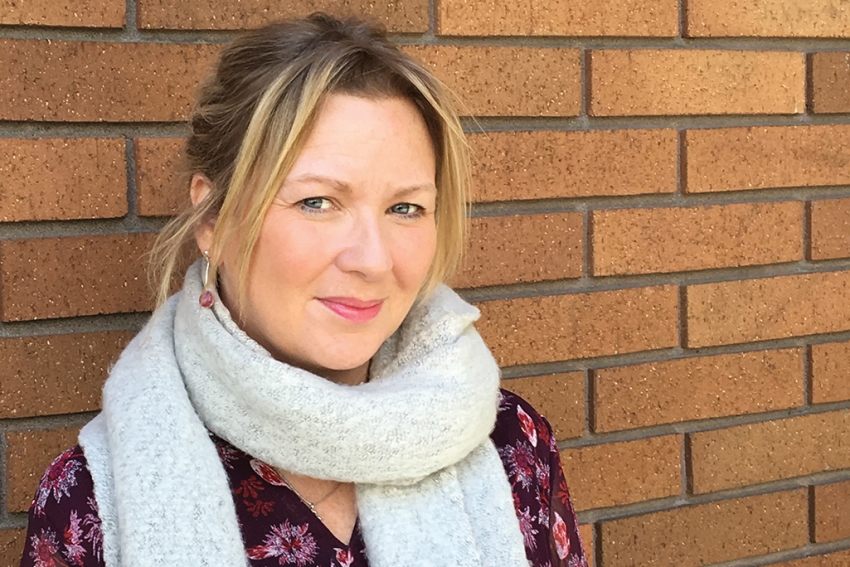 In the fall of last year, the building I had lived in since moving to Canada more than five years ago was sold. This unexpected news caused a great deal of nervousness among my neighbours and me. Vancouver has an extremely low rental-vacancy rate. We had all heard about the dreaded "renoviction," a process where tenants are forced into ending their tenancy so that the building owners can renovate suites and eventually rent them at a much higher rent, using a loophole in BC's outdated Residential Tenancy Act.1 We were worried that we were about to become "renovictims."
Our worst fears were confirmed when the new landlords immediately began to encourage us all to move out "voluntarily," using various tactics, including pressuring us into accepting a small cash buyout, and intimidation and scaremongering. They even posted a sign in our lobby stating that "building closure permits" had already been applied for at City Hall. It turns out, no such type of permit exists. Six months later, we were all served eviction notices.
The new landlords made it sound like we had no choice in the matter, and that being forced out of our homes was inevitable. We were told on a number of occasions that we could be accommodated in the building during the renovations, but only if we agreed to huge rent increases—in my case, this meant double the rent I was already paying—even though this contravenes the Residential Tenancy Act.2
As I work for a non-profit, and my salary isn't huge, my rent is already more than one-third of my monthly income—which means that for me, my apartment already fits the definition of unaffordable housing. In Canada, housing is considered affordable only if it costs less than 30% of a household's before-tax income.3 If I had accepted the exorbitant rent increase suggested by my landlords, or if I moved to another apartment, more than half of my monthly income—if not more—would have gone towards keeping a roof over my head.
To make matters more complicated, I also have a cat. As any renter with pets knows, finding an affordable rental that welcomes pets adds another layer of stress to the prospect of house-hunting. But my cat is a member of my family. I would never consider moving somewhere that didn't accept her.
A neighbour and I reached out to the Tenant Resource and Advisory Centre (TRAC) and to our MLA's constituency office. After researching our rights, we discovered that we could dispute the eviction notice. That neighbour and I were the only tenants in our building to take our case to the Residential Tenancy Branch (RTB) for arbitration—after having watched all our friends and neighbours reluctantly move out.
After a stressful few months of waiting for our dispute hearing with the RTB, the arbitrator found that our landlords did not require us to vacate our suites to carry out the renovations they had planned, and that the manner in which they intended to renovate—which the landlords had argued required us to end our tenancies—was a matter of convenience for the landlords rather than necessity. With proper planning on their part, ending our tenancies would not have been necessary. The eviction notices were set aside. We were so relieved.
Our elation was shattered when, less than two weeks after the arbitrator had filed his decision, three men turned up at our building to serve us a second eviction notice—citing exactly the same reasons that had already been heard at our dispute hearing! Although this sounds ridiculous, it is still legal for a landlord to do this—which, as you can imagine, is far more distressing for the renter than for the landlord. We had to go through the stressful process of disputing an eviction notice all over again.
We took our story to newly elected Vancouver city councillors and the media. Finally, after the landlords' shady practices had been exposed repeatedly in the media by a number of tenants in their other properties (who were also under the threat of eviction), the landlords admitted that the renovations did not require the building to be empty of tenants. Our second eviction notices were withdrawn. We were able to end a year-long ordeal and get our lives back again, just before the 2018 winter holidays.
A day after our landlords withdrew our eviction notices, a new motion was passed by the City of Vancouver—one that will hopefully end renovictions for people in buildings where there are five or more units. The motion, proposed by councillor and long-time anti-poverty activist Jean Swanson, was approved unanimously by City Council. The motion states that if tenants are willing to vacate temporarily during renovations, then their tenancies should not be ended and should continue at the same rate after the renovations.4
Unfortunately, the motion may not be compatible with the Vancouver Charter, and how effective it will be (if it is ever fully implemented) remains to be seen. Other municipalities (New Westminster, for example) have gone farther when it comes to protecting tenants.5,6
Overall, however, this is positive news for tenants throughout Vancouver—both financially and from the perspective of our citizens' health and well-being. There is a strong link between housing affordability and mental health. Recent international research shows that eviction increases the risk of suicide, psychological distress and depression.7,8
While my rental situation has now been resolved, this year-long fight to remain in moderately affordable housing has had a huge impact on my life and health. Essentially, I felt like I was fighting for my survival.
Physically, I suffered significant weight loss. I was unable to eat for days on end due to nausea. I had frequent tension headaches and needed medication to help me sleep. My housing situation was the last thing on my mind at night and the first thing I thought about when I woke up in the morning. I spent many sleepless nights crunching numbers in my head and trying to figure out how I could pay my rent, cover my bills and still be able to eat on a regular basis if I had to move elsewhere. I have been struggling as it is, on my current "affordable" rent, having to skip regular dental check-ups because I couldn't afford the 20-50% of the dental fee that is not covered by my extended benefits.
I isolated myself from my friends and family, as all I could think or talk about was my housing situation and my fear of becoming homeless. I was recently diagnosed with chronic anxiety, a condition I never suffered from before experiencing severe housing distress. I now must take time out of my day on a weekly basis to go to appointments to address and treat my anxiety issues.
I am fortunate in that my anxiety makes me detail-oriented and determined to find healthy coping mechanisms. That said, I became obsessed with the fight to stay in my home. It consumed my every waking moment. I felt a crushing sense of failure that I was struggling so hard to survive despite being professionally employed; I felt ashamed and humiliated that I had to share those struggles with people I did not know. I also felt a great deal of guilt at not being able to support the people I love emotionally. I constantly felt exhausted.
The impact of this prolonged stress is likely something I will carry with me going forward. A UK study found that of those interviewed, 69% of those who experienced housing problems in the five years prior—such as struggling to pay the rent or being threatened with eviction—reported that it had a negative impact upon their mental health. A shocking 30% stated that they had had no previous mental health concerns.9 This indicates that drawn-out periods of housing uncertainty can have long-term impacts, even once the housing problem has been resolved.
More needs to be done to address this issue at a provincial level. The Residential Tenancy Act desperately needs significant renovation itself if it is truly going to protect the people who really need protection in the midst of a housing crisis. Even with recent changes, the dispute process is drawn-out, arduous and stressful for tenants, and the decisions made by arbitrators are not consistent. The law is difficult to navigate and there are plenty of loopholes for landlords to take advantage of—particularly if they have deep pockets. Tenants should not have to rely on media pressure for landlords to act responsibly and ethically.
I know just how daunting and timeconsuming housing uncertainty can be. While I had the opportunity and the ability to research and stand up and fight for my rights as a tenant, many people are not able to do so. Many people fear that it's pointless trying to fight against those with money and power, or feel overwhelmed at the prospect of the research involved in taking things to the RTB. Hopefully, in Vancouver at least, the new protections mean that things should not have to be taken that far—but as I have said, only time will tell whether or not these new protections actually have the power to do what they are intended to do.
Although the provincial government's Rental Housing Task Force has announced recommendations to modernize and strengthen the Residential Tenancy Act and close some of the loopholes that currently allow landlords to exploit it,10 there is still no concrete plan in place to do so.
I hope plans are put in place soon. No tenant should have to face the overwhelming stress of a renoviction in their future.
Related resource
Pet owners and landlords may wish to visit the website of Pets OK BC, at petsok.ca. Pets OK BC is a pet-positive initiative created by a broad coalition of citizens and nonprofit organizations from across British Columbia. The coalition's primary goal is to strike down laws in BC that allow property owners to impose unfair "no pets" policies on tenants and strata properties.
About the author
Lorna is a communications professional with the Canadian Mental Health Association's BC Division. She relocated to Vancouver from Ireland a little more than five years ago. Recently, she and a neighbour were assisted by an advocate from the Vancouver Tenant's Union to dispute an eviction notice
Footnotes:
For the full text of the current Residential Tenancy Act, see www.bclaws.ca.
Shepert, E. & Vancouver Is Awesome. (2018). Here's what your landlord can and can't do with a rental increase in BC. Vancouver Courier (October 4). https://www.vancourier.com/real-estate/here-s-what-your-landlord-can-and-can-t-do-with-a-rental-increase-in-b-c-1.23.
Canada Mortgage and Housing Corporation. (2018). About affordable housing in Canada. https://www.cmhc-schl.gc.ca/en/developing-and-renovating/develop-new-affordable-housing/programs-and-information/about-affordable-housing-in-canada.
St. Denis, J. (2019). New Westminster passes toughest renoviction regulations in British Columbia. StarMetro Vancouver (February 5). https://www.thestar.com/vancouver/2019/02/05/landlords-who-try-to-renovict-tenants-in-new-westminster-will-now-face-fines-or-lose-business-license.html; see also information on the city's website at https://www.newwestcity.ca/housing/renovictions-tenant-protection-and-resources.
Cleugh, J. (2019). Port Coquitlam takes action on 'predatory' renovictions. Tri-City News (March 19). https://www.vancourier.com/entertainment/port-coquitlam-takes-action-on-predatory-renovictions-1.23668609.
Desmond, M. & Kimbro, R.T. (2015). Eviction's fallout: Housing, hardship, and health. Social Forces, 94(1), 295-324. https://doi.org/10.1093/sf/sov044.
Robles-Ortega, H, Guerra, P. González-Usera, I., Mata-Martín, J.L., Fernández-Santaella, M.C., Vila, J., Bolívar-Muñoz, J., Bernal-Solano, M., Mateo-Rodríguez, I. & Daponte-Codina, A. (2017). Post-traumatic stress disorder symptomatology in people affected by home eviction in Spain. The Spanish Journal of Psychology, 20, E57. DOI: 10.1017/sjp.2017.56.
Shelter. (2017, April). The impact of housing problems on mental health. London, UK: Author. http://england.shelter.org.uk/__data/assets/pdf_file/0005/
1364063/Housing_and_mental_health_-_detailed_report.pdf.
See the task force's recommendations at https://engage.gov.bc.ca/app/uploads/sites/381/2018/12/RHTF-Recommendations-and-WWH-Report_Dec2018_FINAL.pdf.