The role of the community outreach worker in rural health care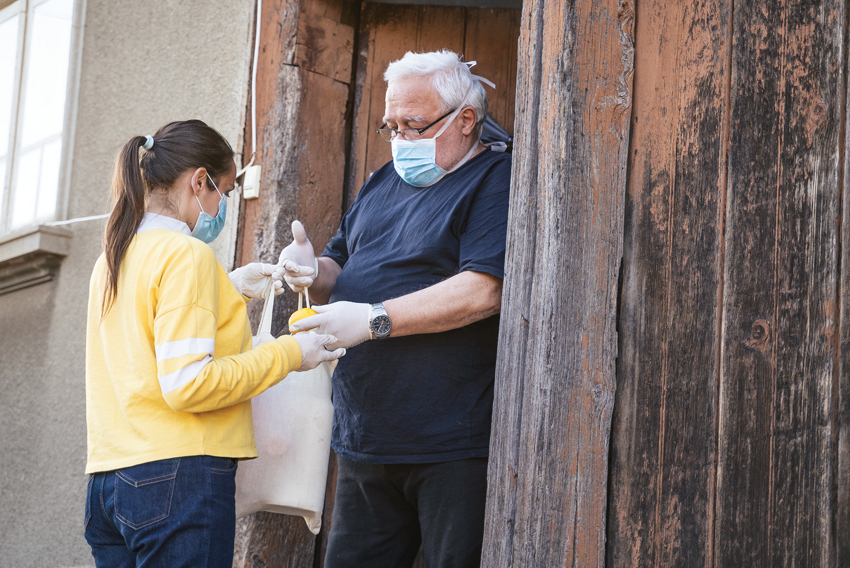 Many people fall between the cracks of the health care system in rural and remote communities. Many individuals do not meet the criteria to be considered "sick enough" to need a professional mental health care practitioner or provider. What happens to these people? How do they navigate the resources available in their community? Where do they turn?
In Princeton, help is available through a community outreach program that is the result of many organizations working in collaboration to sustain and deliver important health and social care. The organizations include the South Okanagan Similkameen Division of Family Practice, OneSky Community Resources, Princeton Family Services Society and Interior Health. An integral part of Princeton's community outreach program is the program's community outreach worker, who, as a member of the primary care team, acts as a liaison between the program's services and the program's clients. The community outreach worker's primary role is as an advocate, helping clients to organize and coordinate life tasks, in whatever way best addresses the individual's needs.
The community outreach program began in March 2015, with the initiative "A GP for Me." Princeton had experienced a change in available medical care practitioners; many people found they no longer had a primary care provider. "A GP for Me" was intended to connect community members with primary care providers and to help primary care practitioners provide effective support for their patients, many of whom were living with mental health challenges such as depression, anxiety and other psychosocial issues.
Over the past few years, the community outreach program has grown in scope, as organizations noted that the original initiative, aside from connecting individuals with primary care providers, also reduced the frequency of clients' emergency room visits and increased the likelihood that clients would be able to attend appointments with their care provider. A physician doesn't always have time to fill out forms during appointments, and a medical appointment can't always be rescheduled quickly. A thoughtfully organized community outreach program provides supports so that the relationship between an individual and their health care provider is as smooth and efficient as possible.
Within this framework, the community outreach worker is part of an integrated team that includes home care providers, social workers, mental health care providers and substance use and addictions specialists. In Princeton, we serve about 140 clients each year. Because the program's client base is diverse and client needs vary widely, some cases require only a one-time phone call while other cases involve years of ongoing care. The team meets on a weekly basis to strategize care approaches. Many of our clients are elders who need support with medical appointments or grocery shopping, or who desire social contact. About 12% of the program's clientele are individuals with mental health or substance use challenges. By the time these individuals are referred to the community outreach worker by the doctor, they are already frustrated trying to navigate different government assistance programs.
Over time, it became clear that most of the people referred to the community outreach worker were living in poor socio-economic circumstances, sometimes alone, often with a low level of formal education. Many of these clients do not meet the criteria for a social or mental health worker but likely have an undiagnosed or unassessed mental illness or learning disability. Yet because they may be unable to organize themselves to navigate complex health care systems or find appropriate community resources, they are unable to access adequate assessment and care. This frequently leads to frustration, and the individual may give up looking for resources.
The community outreach worker might help an individual fill out applications for housing, income assistance, employment insurance or disability benefits. Frequently these forms are online, and the application process can be difficult to navigate. The community outreach worker might also help an individual on the phone or in person to organize funding, housing, transportation and other activities in the community.
In addition to helping an individual complete forms and submit applications to Service BC agencies and other support programs, the community outreach worker helps clients coordinate life events such as transitioning from a personal home into an extended care environment and might attend medical or other care appointments with the client. The community outreach worker helps people connect with primary care providers and access community resources and programs that provide housing, financial and employment assistance. Support can also include help with transportation. Outreach varies depending on the individual's needs.
Sometimes clients just want a friendly ear. A community outreach worker often receives phone calls from clients who want to talk about their pets or how their garden is doing. Sometimes the phone call is a request to pick up some milk. In these cases, the community outreach worker will often take the time to visit in person, have a cup of coffee and chat about life in general.
In Princeton, we have found that once an individual becomes a client of the community outreach program, the frequency of their visits to the emergency room decreases, and the frequency of their visits with their family doctor increases as there are fewer "no show" appointments. Appointments with a medical practitioner can now focus on the individual's physical and mental health rather than on navigating social systems—a task that is now supported by the community outreach program. As a result, the client's overall well-being also increases. They become more confident in themselves and know that they can call the community outreach worker anytime for help when they are feeling overwhelmed with everyday life events.
The people who would normally fall between the cracks in the health care system in other rural communities are generally not falling so far in Princeton. This is due in large part to the community outreach program, its outreach worker and its other dedicated practitioners and staff. Our clients and our community are benefiting from the results of a well-thought-out and responsive community care approach.
To ensure that this valuable program endures, the Ministry of Health is currently being asked to include community outreach workers in an exciting team-based primary care funding initiative called the Primary Care Network. We hope that soon, many other communities will be able to include community outreach workers as members of their primary health care teams.
About the author
Jenny has lived in Princeton, BC, for three years. She, her husband and their two children made the move from northern Ontario and have never regretted the decision. Jenny has a diploma in social services and significant experience counselling children and youth. She has been the community outreach worker for Princeton Family Services Society for two years