A guide to academic accommodations in post-secondary education
Reprinted from the The Many Faces of Neurodiversity issue of Visions Journal, 2023, 18 (3), pp. 28-30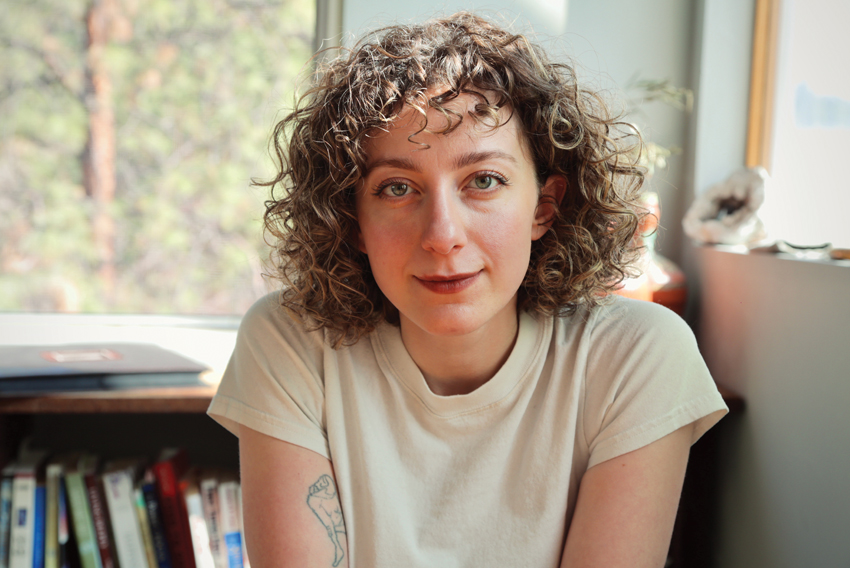 I love learning. For me, sharing knowledge and storytelling is how we solve problems and create change. As I prepare to graduate with a master's degree, I feel grateful to have had the opportunity to learn from professors and other students.
But being in school was brutal. Having a mental illness meant I was managing symptoms and treatments on top of school work. I knew it would be challenging, but I didn't know how unsupportive academic spaces would feel.
Yet, schools can do a lot to improve access to post-secondary education. My research is on how student supports, better accommodations, creating healthy campus culture and universal design for learning (or UDL, a framework to make education accessible for all learners) can make schools more inclusive. But while academia sorts itself out, I wanted to share one of the supports I wish I had known about when I started school: academic accommodations.
Academic accommodations are changes to the learning environment, curriculum or equipment that allow students to access course content and complete their requirements. Accommodations are regulated and authorized by the school. The process has its problems, but accommodations can make schools more accessible. I wouldn't have made it through without mine.
The following are four steps to pursue accommodations and suggestions for navigating the process.
1. Register with your accessibility provider
Your accessibility provider will likely be called the "accessibility centre" or "disability services." The size and scope of your provider will depend on your school. Register as soon as you can. It's helpful to know what kind of documentation you will need (see step 2), since you will often be given accommodations after completing this.
If you are still deciding on schools, asking to speak with an advisor ahead of time may help you decide which school's approach is best for you. You will need to disclose a medical disability to receive accommodations. This is an outdated requirement and should not be asked of you, but that's what we're working with for now.
2. Provide required documentation
You will need to provide medical documentation specific to your disclosed disability. Your accessibility provider will let you know exactly what is needed and from which type of doctor. If possible, I recommend discussing possible accommodations with your doctor; have a frank conversation about what would best suit your learning needs (in the sidebar I have included examples of barriers and challenges).
3. Meet with an accessibility advisor
You will meet with an advisor to decide on accommodations and meet again if you want to change your accommodations in future semesters. It's helpful to make a list of accommodations you have tried in the past (if you had any in high school or at work) and those you would like to try. Beside each one, write a clear description of why it has helped (or might help) you learn. Bring this list into your meeting.
For example, I might say, "In high school, I had the accommodation for an alternative room to take my exams. I want to continue with this accommodation, as in-class exams have caused panic attacks in the past, and the separate room has helped with the symptoms of my anxiety disorder."
Your advisor will have the final say on which accommodations you can use. Some advisors will be receptive to your ideas while others won't. Having a rationale behind each will give you a better chance of getting your needs met. In the sidebar, I have included a number of examples of specific accommodations.
Having conversations about accommodations can be taxing. Recognizing this and finding time for self-care before and after meetings is helpful. Remember: you are the expert in how you learn, not your doctors, advisors or instructors.
4. Notify instructors
Your accessibility provider will likely notify your instructor at the beginning of the semester that you have registered with them. Discuss the syllabus and your accommodations with your instructor as early as possible.
Review the course syllabus (ideally before your first class), identifying requirements where you can use your accommodations, such as in tests and assignments, and prepare an informal proposal. For example, if I have the accommodation "alternatives to oral assignments," I might propose: "Instead of the five-minute presentation listed on the syllabus, I can provide a five-page report or five-minute filmed submission." Communicating throughout the semester helps remind instructors of your arrangements, especially in larger classes.
Some instructors build accessibility into their course design (I will be thankful to these people until I die). However, other instructors may not be willing to make their classes accessible. If your instructor doesn't honour your accommodations, you can contact your accessibility provider to help resolve the issue. If they can't help, you can also contact your school's advocacy office.
It is up to you how much you disclose in your conversations. Your instructor does not need to know the specifics of your diagnosis. They are obligated to provide your approved accommodations.
Recommendation: Find community
Student communities are helpful for sharing strategies and emotional support during your degree. Communities of students with disabilities and neurodiverse students are likely to share information related to accommodations. Student groups or clubs may be listed on your school's website, or your accessibility provider or counselling services may be able to connect you.
At their core, accommodations are a support to help students with diverse minds and experiences join conversations and contribute to their classrooms, schools and communities—and we need those voices in academia. I hope to see schools become accessible and welcoming to all minds and experiences. Meanwhile, know that there are communities within academia waiting to welcome, support and celebrate you.
Related Resources
The table below1 shows examples of academic accommodations, but I encourage you to think about what works best for you and your learning style.
Barrier
Examples
Potential Accommodation
Medication side effects
drowsiness, fatigue, blurred vision, hand tremors, slowed response time

exams begin/end by a certain time
extended testing periods

Time pressure and task limits
difficulty managing assignments and meeting deadlines, inability to multi-task

deadline extensions
early availability of syllabus/course materials

Limits to stamina
difficulty sustaining energy all day

one test/exam per day
priority registration

Social limits
difficulty getting along, contributing to group work and reading social cues

alternatives to group work
pre-arranged breaks

Environmental stimuli limits
inability to block out sounds, sights or odors that interfere with focus; limited ability to tolerate noise/crowds

a reduced-distraction testing environment
preferential seating

Severe anxiety
anxiety that results in someone being emotionally and physically unable to complete tests/assignments

alternatives to traditional tests
written assignments in lieu of oral assignments and vice versa

Concentration challenges
restlessness, shortened attention span; difficulty understanding/recalling verbal directions

notetaker
recorded lectures
About the author
Matia is a student with mental illness completing her Master of Public Policy degree. She is a settler on the ancestral and stolen lands of the xʷməθkʷəy̓əm, Sḵwx̱wú7mesh and səlilwətaɬ nations. Matia's research area is accessibility in education. She invites anyone with questions or interest in this area to connect with her through LinkedIn