Mental health and substance use information you can trust.
Seven agencies came together for this project as the BC Partners, because we recognize that people need to have access to quality information on mental health, mental illness, and substance use problems.
Supporting Parents issue of Visions Journal
Mental illnesses and substance use problems affect the entire family. When a parent is ill, others wonder if they are capable of caring for their family. When a child has a mental illness or substance use problem, others judge and blame the parents—what did they do to cause this? Adult children navigate caregiving in systems that don't always recognize mental health and substance use problems among older adults. This issues asks: what does family-centred care look like? Read or download the issue here!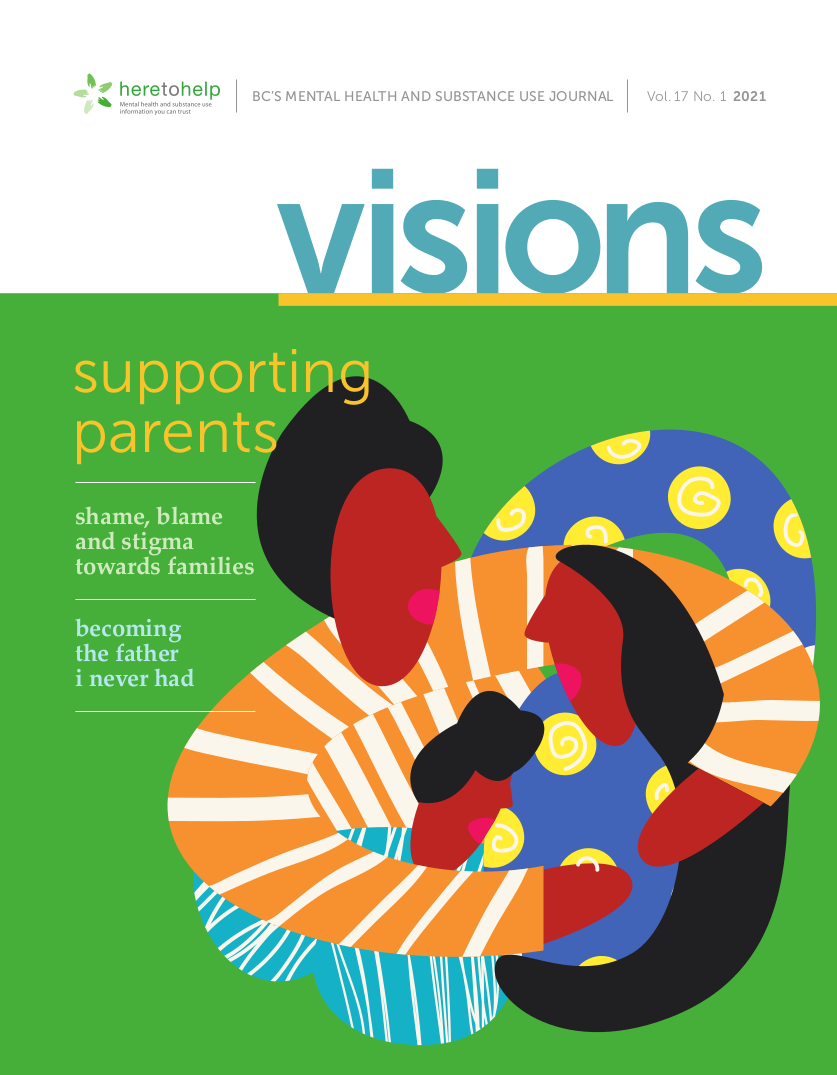 Beyond the Blues 2021
Beyond the Blues education & screening days are held each fall and winter. Sites offer some combination of education, information about local resources, screening tests, and a chance to talk privately with a clinician. Learn more about hosting an event!