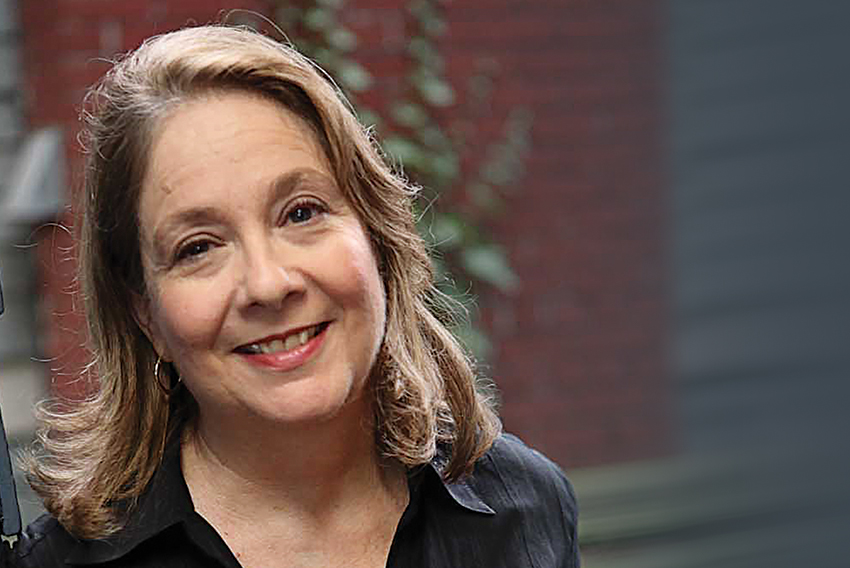 Just before our younger daughter received the right dose of the right anti-psychotic that ended two years of psychosis, I came across an essential book. Dr. E. Fuller Torrey's Surviving Schizophrenia not only provided crucial information about our daughter's illness, but by urging families to advocate for the policies and services that they and their family members need, Fuller Torrey illuminated a path for me to follow.
Advocating for better education
I began to try to identify the government and health care policies and social systems that had negatively impacted our daughter. The first issue I grappled with was the poor state of public mental-illness literacy. Awareness campaigns have avoided teaching the public basic information about schizophrenia and bipolar disorder. These are illnesses impacting 3% of the population.1,2 The public needs to understand the early signs of these brain disorders. Although these illnesses can't be prevented, better services would lead to better outcomes.
I had been especially ignorant because my undergraduate and graduate education had left me with a comforting but erroneous notion about mental illnesses.3 I believed that as long as parents were loving, attentive and supportive of their children's individuality, then mental illnesses were not going to be a concern.
This ignorance had led us to choose a therapist for our daughter when she began to flounder in early adolescence. Only much later did we learn that our daughter's puzzling cognitive losses, her strange new physical gait and her increased withdrawal from the world around her were early warning signs of her schizoaffective disorder. This is an illness that combines elements of both schizophrenia and bipolar disorder.
The therapist, who had a master's degree in counselling psychology, knew even less about psychotic brain disorders than we did. (During this time, we had begun doing quite a bit of research.) We eventually learned from our daughter that throughout her years of therapy the focus was on trying to uncover a "family secret" that would "explain" her growing problems. Our daughter's therapist's lack of knowledge led to a series of events that undermined our daughter's relationship with a psychiatrist whom she briefly saw as she became psychotic.
In addition to my other advocacy efforts, I wrote a memoir about our family's experiences. I was surprised to learn from many other families who read it how common ignorance about serious mental illness is, and how dangerous it can be to connect to clinicians who lack adequate knowledge of science-based ways of understanding schizophrenia and bipolar disorder.
As a teacher, I felt strongly that it made sense to promote the kinds of education that families like mine need. After attending a conference in the US put on by the National Alliance on Mental Illness (NAMI), I believed that families in Vancouver coping with psychotic illnesses would attend a conference that was designed to meet their needs. Having recently joined Vancouver Coastal Health's Family Advisory Committee, I proposed that we put on a family conference.
That became the first of 11 family conferences that I worked on to provide families, consumers of mental health services and clinicians a chance to hear about evidence-based medical and psychosocial treatments. It also provided a chance to hear from family members themselves, on panels designed to get their input on important issues.
As I began to better understand competing beliefs that inform the delivery of mental health care, I started publishing about mental illness policies for a broader audience in Huffington Post Canada and The Tyee, among other publications. These articles have given me a chance to add the family caregiver voice to discussions that have too often excluded our perspectives.
Advocating for cognitive remediation
Because an enormous problem for our daughter has been significant cognitive losses, I began to focus on this issue. It took me years to understand these losses, which had begun long before she had her first psychotic break or started taking any medications. Such cognitive losses (which can include difficulties with concentration and short-term and working memory, reasoning, and problem-solving, judgement and social skills) are considered to be a major factor in the widespread disability of people with schizophrenia and other psychotic disorders. This has been well researched by the US National Institute of Mental Health, the world's largest government-funded agency researching mental illnesses.
I also became aware of the growing implementation of evidence-based cognitive remediation programs in the US. I began attending the annual Cognitive Remediation in Psychiatry conferences, established more than 22 years ago by Dr. Alice Medalia, the director of Columbia University's Lieber Center. Dr. Medalia has established evidence-based programs not only in the US but also in numerous other countries.
When I returned to Vancouver, I began to write about the cognitive rehabilitation programs that Canada needs.4 I heard from many other families who, like me, had taken the existing psychoeducation courses but had never learned about cognitive losses being a well-established symptom of schizophrenia. Unfortunately, I also began hearing from psychiatric survivors who believed that my articles were creating stigma against them and that my articles implied they weren't intelligent. I realized in new ways that there are very different kinds of consumers of mental health services with very different needs. People like my daughter won't have their needs acknowledged and addressed unless families are understood to be their legitimate advocates.
Having seen how valuable conferences can be, I partnered with longtime advocate Dr. John Gray and the BC Schizophrenia Society (BCSS) in a two-year planning process to create the Bringing Cognitive Remediation to British Columbia conference. We were joined in this planning by representatives from the BC Psychosis Program, the BC Early Psychosis Intervention program and BC Psychosocial Rehabilitation. The 2017 conference at Vancouver General Hospital was sold out.5 Videos of the conference presentations and other related resources are available on the BCSS website.6 This group is continuing efforts to implement cognitive remediation programs in BC; unfortunately, so far, proposals to secure provincial funding to bring these relatively inexpensive programs to BC have not been successful.
Advocating for a better understanding of human rights and mental illness
Most recently, I have focused on alarming new efforts to undermine access to the involuntary treatment that people with psychotic disorders sometimes need.7,8 A challenge to BC's Mental Health Act by a national disability rights organization is still unresolved. If it is successful, very ill people will no longer have access to involuntary inpatient or outpatient treatment.7,8 Without this access, people will remain trapped in psychosis. My daughter and her friends who live with schizophrenia had access to involuntary treatment when they needed it and don't want to be left untreated in the future.
People like my daughter and her friends aren't taken into account when human rights advocates tell us that they represent the views of people living with these illnesses. As I have learned, human rights advocates promoting the misguided notion that people must always choose what, if any, treatment they want are not acknowledging anosognosia, a brain-based condition that makes it impossible for many in psychosis to understand that they are ill.9 People with untreated psychosis end up homeless, victimized, addicted to substances and, increasingly, incarcerated.
During her two-year psychotic episode, our daughter was assessed by the local refractory psychosis team. Refractory teams look at patients whose symptoms aren't responding to treatment. We learned that they understood our daughter to be one of the most profoundly psychotic teens they had ever seen, and their prognosis for her was grim. However, once she was given the right dose of the right antipsychotic medication, she emerged from this devastating experience. We have been fortunate that in recent years we have had access to a very knowledgeable and collaborative psychiatrist. Our daughter welcomes our involvement with her psychiatrist. This collaboration has been key in helping her maintain years of stability.
As is the case with many people with schizophrenia, the severe cognitive losses our daughter has suffered make many of the basic tasks of daily living very difficult. My husband and I and the people we hire try to help her work on these tasks.
Our daughter's illness is compounded by severe obsessive-compulsive disorder (OCD), which causes her great distress. Although we have tried the best evidence-based medications and cognitive behavioural therapy (CBT) sessions (which we pay for privately), her OCD persists. Informed clinicians agree that she needs much more extensive help for her OCD, but it isn't available. British Columbia doesn't have the sort of intensive OCD day program or inpatient program that our daughter and people like her need, even though programs like this exist elsewhere.
Despite her very serious illnesses, our daughter enjoys her life. We long ago purchased an apartment near us for her. She lives in the neighbourhood she grew up in and where she feels comfortable; she sees many people who greet her warmly and who understand her illness. The staff at the local community centre welcome her when she arrives for almost daily workouts in their gym.
The BC government has recently announced significant new funding for mental health services. Families like mine can only hope that these services don't ignore the many unmet needs of people with the most severe mental illnesses.
For too long, the voices of family caregivers have been absent from discussions that shape mental health services. This has recently been changing, and families have new opportunities to advocate for our family members who aren't in a position to advocate for themselves.10 More families can start to see that advocacy provides a meaningful way for us to cope with circumstances in which we often feel helpless.
It's unclear how effective our efforts will be. However, I do know that my daughter's chance of having a safe future when her parents are no longer alive depends on the mental health system improving its ability to respond to severe mental illnesses like hers.
About the author
Susan is a retired secondary school teacher. She is the author of After Her Brain Broke, Helping My Daughter Recover Her Sanity and writes about mental illness policies for Huffington Post Canada and The Tyee. Susan is a member of the board of the BC Schizophrenia Society