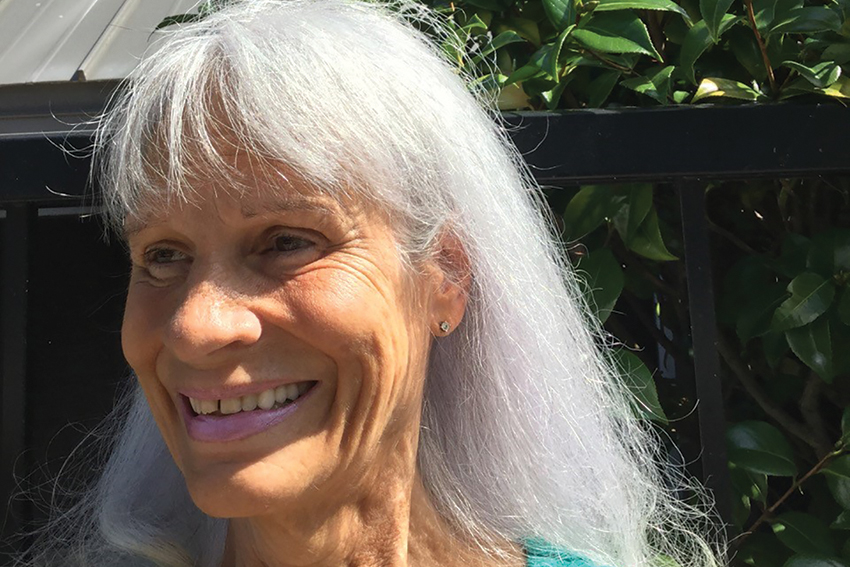 A month before his 14th birthday, my second-eldest child, Nathan, was hit by a truck while he was getting off a bus. He broke his legs, a kneecap and an ankle. He smashed his rib cage, ruptured his spleen, damaged his left kidney and left lung, bruised his heart and went into congestive heart failure. He developed a sepsis and had nerve damage to the left side of his body. He spent a long time in hospital and then spent a year and a half in physiotherapy, five days a week.
During his time in hospital, Nathan was given morphine, Demerol and Tylenol 3. These medications were necessary—his injuries were extensive, his pain unfathomable.
Years later, my son told me he loved the feeling he got from those opioids.
In my life, I've experienced kidney stones. I've had surgeries. While morphine was necessary for pain management at the time, I hated the way the opioids made me feel and wanted off them quickly.
But I was not predisposed to drug addiction. Clearly, my son was.
By his late teens, Nathan was battling cocaine addiction. Within a couple of years after that, he was also addicted to heroin. Drug addiction is an unforgiving disease. A horrific disease. A devastating disease for the person battling it and for those who love him.
Nathan tried to walk away from his addiction many times over the years. He entered treatment programs, recovery houses, treatment centres. He went to Alcoholics Anonymous and Narcotics Anonymous meetings. He knew he was in trouble. He knew that he needed help. When he said he needed help, I knew he meant it in the moment. An hour later, he may have changed his mind. But I never doubted his intent. He did not want the life that he had spiralled into.
For 23 years, my son's addiction to heroin, cocaine, crack cocaine and crystal meth took him to some dark places. As a family, we've seen darkness we could never have imagined as we've been swept along on this dangerous journey with him.
Our lives have been punctuated with addiction, homelessness and gang violence. Although he was never a gang member himself, Nathan often owed money for drugs. He has been beaten with baseball bats and metal pipes by dealers and enforcers. He has been kicked and stomped on, he has been stabbed numerous times, he has been shot at, he has been burned. He has been held against his will and he has been tortured. He has overdosed on multiple occasions.
He has also been incarcerated in municipal, provincial and federal penitentiaries for drug-related offices. The longest stretch of time in jail was two years—for a series of bank robberies. He needed the money to fund his addictions.
Sometimes my son lived with us and at times he was homeless and living on the street. Sometimes his behaviours were so dangerous that—despite the pain and guilt it caused us—we had to ask him to leave the family home. It wasn't about choosing the needs of one child over another. It was always about protecting the younger children from harm.
Regardless of where he was, Nathan and I always stayed in touch. We spoke at least four times a week on the phone and went for walks or a bite to eat. Clearly the relationship we shared—and the sort of non-judgemental support I offered—was as important to him as it was to me.
At one point, when he was struggling severely, he said to me, "You can't understand me, Mom. Just love me."
The love I have for my son, whether he was deep in his addiction or during a period of health, remains unchanged. Essentially, my son is two very different people. There is my son, and there is my son-on-drugs. I was acutely aware of who my son was, and I saw the dramatic difference when his brain was altered by substances. Through it all, I never questioned my son's love for me. The love I have for my son is unconditional and I told him so.
And then he said to me, "I used to have hope, Mom, but I don't anymore. I used to believe things would change, but I don't believe they will. I accept this is my life. I want it to be different, I just don't know how to do that anymore."
Understanding what lies beneath the addiction
During the many years of my son's addiction and my years of work in a mission and shelter providing support to others struggling with addiction and mental illness, poverty and homelessness, I have come to my own realization. There are only two reasons people start using a substance: curiosity and pain.
Curiosity is something we can all understand. Physical pain, too, is something most of us can relate to—to varying degrees. But the pain that is much more complex—and much more difficult to understand and relate to—is emotional pain.
Emotional pain may be the result of living in a home with domestic violence, perhaps sexual abuse. One might be a victim of a sexual assault. Or bullying. One might have feelings of abandonment or neglect.
Emotional pain often leads to depression, anxiety, panic attacks, PTSD. Feelings of low self-esteem, and of not being "good enough" or "worthy." There is always a reason for emotional pain, and often that emotional pain has been augmented and perpetuated by someone else when the victim is vulnerable. While there are various reasons as to why people are suffering emotionally and find themselves addicted and often homeless, in my experience, the most common denominator is unacknowledged and untreated emotional pain.
Finding a way to help your adult child
As a mother, I did everything I could possibly think of to help my son. I read everything I could find. I discovered that men make up 80% of all overdose deaths.1,2 Men make up 75% of suicides.3
As parents (and as family and friends), we have to encourage the men in our lives to talk. To open up about their pain. Secrets keep us trapped and keep us feeling powerless. That old adage "Big boys don't cry" has got us to this terrible place. Keeping secrets and carrying emotional pain is toxic. Too many people are dying because they are trying to "quiet" their unacknowledged pain in isolation, and using drugs to do so.
One of the other things I have learned as a parent of an adult child living with addiction is that my son's addiction is not about me. My son was being held hostage by his addiction; as his family, we were held hostage by his behaviour. This is a painful realization, a painful place to be—both for the person struggling with addiction and for those of us who love them.
Is there a right way or a wrong way to help our addicted loved ones? I don't think so. Whatever decision you make, whatever direction you decide to take, you have to be able to live with it. What is right for you may not be right for me. Although we may be on a similar journey, we all walk in our own shoes.
Over the years, I have tried "letting go," practising "tough love." But for me, this kind of approach just didn't work. I felt like I was abandoning my son. The guilt I still feel for having asked Nathan to leave the family home—even though I know I was protecting the younger children—will haunt me for the rest of my life. Instead, I held on, tried to access help, remained ready and willing to sell my home and help in any way possible to show my son how much he was loved.
Another truth I have learned is that not everyone has a rock bottom. All too often, just when you think the person you love has hit rock bottom, or that you have hit your rock bottom, another trap door opens and you fall further. But you know what? You find a way to deal with it because you have no choice. Giving up on someone we love is not an option.
When my adult son told me that he had lost hope, I knew that I had to carry hope for him. When our loved ones are struggling so incredibly and have lost all hope, it is our job to never, ever give up hope.
Harm reduction
Today, as a mom, I believe whole-heartedly in harm reduction. Harm reduction begins with accepting the fact that we can't control what someone does; we can only offer them the support to act in a way that causes less harm. When it comes to addiction, we can't force someone to stop using substances. They have to make that choice for themselves. But we can offer supports so that they cause less harm to themselves when they are using. Of course, ultimately, the hope is that someone who is addicted will come to realize on their own that they don't want to be living a life consumed by their addiction. Providing the supports they need to arrive at this conclusion themselves is what harm reduction is all about.
My opinion of harm reduction has changed dramatically over the years. I used to think harm reduction was a way to enable someone to continue using. But someone who is struggling with addiction is in pain. They are using drugs to get through the day in the only way they know. They already feel shamed and blamed. They are being controlled by the drugs. They don't need to be controlled by us.
We must embrace harm reduction if we are to keep the people we love from dying.
Harm reduction saved my son's life. For the past five years, he has been on the Methadose program and his life has stabilized. Being on Methadose means he can avoid using the substances he was using before. He has maintained an apartment for five years, something that would have been unfathomable years ago. He is living a healthy, peaceful life—his best life—because of harm reduction. I think of everything he has done, and everything he has been through, to get where he is today. He is a wise and strong adult. He is deeply loved.
We do not know how strong we are until we walk the journey of addiction with someone we love.
About the author
June is the mother of five and the author of Addiction: A Mother's Story. She works in Whalley (Surrey), BC, with those struggling with addiction, mental illness, poverty and homelessness. She has given over 180 presentations on addiction, homelessness and gang violence throughout BC